9:00 am – 10:00 am | Presentation | Room: Banda Sea 1 & 2
The Robots are Rising - and FAST! How Do You Adopt Them into Your Organizations?
Presented by: Tom Einar Nyberg, Ida Aspaas Karlsen

Robotic Process Automation - or RPA - has been on the rise lately- and last year seems to be the year that "Robotics" went from being "exotic" and a "futuristic" trend - to being something that you see as a natural part of the digital workspace.
The quick time-to-market and drastic improvement in process performance offered by RPA is something that is impacting the process space in a major way. This presentation will focus on practical advice, based on experience from multiple client engagements, on how you best can adopt Robotic solutions into your organization,
Key points:
Whats "Hype" and whats Real in the Robotics space right now ?
What capabilities to look for / avoid in a given solution ?
Where is robotics evolving in coming years ?
Quick wins vs Long Term Transformation
Key Sucess Factors in adopting RPA in the organization
Where doesn RPA fit in your digital playbook ?
What processes do you want to target ?
What problems to look out for ?
Change management - human/robotic collaboration
What performance improvement can you expect ?
Delivery model and practical governance
Learning Objectives:
Robotics - Hype vs Real
Robotics Technology advancement
Practical adoption of Robotics
Key Sucess Factors for implementation
RPA as part of your Digital Playbook
Robotics / Human collaboration
Event Trail(s)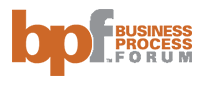 Speaker(s)

Tom Einar Nyberg
Head of Digital Operations
KPMG Norway
Tom Einar Nyberg is the Head of Digital Operations in KPMG. This service area focuses on how Digital Processes, Automation, Robotics & Artificial Intelligence and Analytics is coming together with BPM to implement Digital Operations. Tom has been working in this area since 2006 and has been through multiple organizational digital transformations. He has experience from a wide variety of sectors: Banking, Transportation, Shipping, Oil & Gas, Public, Aviation and Telecom. Projects span across: Robotics & Digital Process Automation, Process design and Lean improvement, Performance management, BPM/Automation Center of Excellence, Corporate management systems, Governance and Strategic alignment.
Tom's 2017 Presentations:
The Robots are Rising - and FAST! How Do You Adopt Them into Your Organizations?


Thursday, November 9, 2017 (9:00 am – 10:00 am)

Ida Aspaas Karlsen
Senior Associate
KPMG Norway
Ida Aspaas Karlsen works in KPMG Norway's Digital Operations team, within the areas of BPM and Automation (Robotics, AI). She has five years of experience supporting organizations with business architecture, process architecture and digital transformation in both public and private sector. Her projects span across Robotics and Digital Automation, Process design and implementation, and Governance and Strategic Alignment. Ida has supported several large Nordic institutions with establishing and implementing their Automation Centre of Excellence, including building governance and operating models, and training internal resources to enable her clients to become an autonomous team in order to drive automation initiatives.
Ida's 2017 Presentations:
The Robots are Rising - and FAST! How Do You Adopt Them into Your Organizations?


Thursday, November 9, 2017 (9:00 am – 10:00 am)