10:40 am – 11:40 am | Presentation | Room: Coral 1 & 2
Bridging Strategy to Execution through a Business Capability Model
Presented by: Helen T. McCullough

Transformational business strategy which is formed in the board room has a difficult journey to bridge the wide chasm from idea generation to IT execution. Defining the business strategy in a manner that is implementable and considers the value to the stakeholders is key to realizing the business strategy objective. Today's business issues are complex – moving the organization to the mobile economy, optimizing the global millennial workforce and customer base, and competing with the new entrants into existing industries – and getting it right the first time is imperative!
Three key concepts of business architecture are explored as solutions to bridging the implementation gap and realizing the strategic objective:
Business Architecture as a Strategic tool for assessment, planning, and analysis. Explore Business Architecture constructs and introduce TOGAF as a full life-cycle bridging the strategy to execution teams.
Business Capability Models as a tool to define Agile story.
Stakeholder engagement tools to ensure project success by identifying key roles in the value proposition and their leverage in the success of the project based on interest and power grid.
Learning Objectives:
Understanding a Business Capability Model and it's use in Agile Stories.
Stakeholder Engagement for successful projects.
TOGAF - A strategy tool for transformation
Event Trail(s)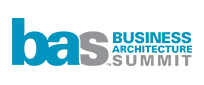 Speaker(s)

Helen T.McCullough
Sr. Business Architect,
Health Care Service Corporation
Helen T. McCullough has built her career as a Program Manager, Speaker and Strategic Business Architect serving technology, banking and insurance industries. She delivers transformational projects by focusing on Strategy through a stakeholders' lens with traceability to Agile execution efforts. She is a speaker on Stakeholder Engagement and presented her Master's research at International Business Ethics and PMI conferences. She holds a US Copyright on the 'Process to Ethical Action', accredited by the Illinois Bar Association. She holds a BS is Mathematics and Computer Science from University of Illinois Chicago, an MBA in Finance from DePaul University, and MS in Organizational Leadership and Ethics from St. Edwards University.
Helen's 2017 Presentations:
Bridging Strategy to Execution through a Business Capability Model


Thursday, November 9, 2017 (10:40 am – 11:40 am)