10:40 am – 11:40 am | Presentation | Room: Java 1 & 2
The Business Case for Agility
Presented by: Aaron Kopel

We all know the softer benefits of Agile but how do you make the case with management and the C-level? In this interactive session we will discuss the business case for Agility how to take team level benefits and articulate them to leadership in a way that matters strategically and financially.
Attendees will be exposed to how C-level executives think about value delivery, employee engagement, and what numbers they focus on that Agile can impact to determine if its worth the investment. We will take the basic obvious aspects of Agile at the team level and bring it up to the level of strategic benefits to understand how to make the case to your management and leadership teams.
Join us for a thought provoking session on how a broader view using business analysis techniques can help your organization prosper in uncertain times.
Learning Objectives:
Understand executive level value of Agility
Connect the dots between Agile teams and business impact
Aligning the organization through business analysis
Event Trail(s)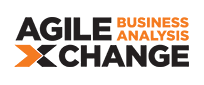 Speaker(s)

Aaron Kopel
CEO & Enterprise Agile Coach
Project Brilliant, LLC
Aaron is the founder and CEO of Project Brilliant, the Midwest's top Agile consulting firm, and is a Scrum Alliance Certified Enterprise Coach (CEC) and trainer. He led the world's largest company-wide Agile transformation at Capital One, where his team of 40 Agile coaches established more than 700 Agile teams, and now advises companies large and small across the country on their Agile journey. He is a founding board member and current Chairman of AgileIndy - the fastest growing Agile community group in the country. Aaron resides in Carmel, Indiana with his wife Kristen and their 2 children.
Aaron's 2017 Presentations:
The Business Case for Agility


Thursday, November 9, 2017 (10:40 am – 11:40 am)