10:40 am – 11:40 am | Presentation | Room: Oceana 6
How To Successfully Launch Products and Services
Presented by: Sharon Brown

What does it take to launch the next great product or service? Leverage design thinking and a customer-focused launch model to transform the product launch process, prioritize activities and bring products and services to market faster. An overview of a proven product launch framework will be revealed and what businesses must do to inject accountability, validate assumptions, and gain traction for successful launches.
This session will follow the evolution of what it takes to bring a product or service from idea-to-market, using an overview of the Product Launch Loop™. The presenter will also share her experience with launching over 180 products and services in both tech and non-tech fields, as well as provide a practical how-to guide on leveraging business analysis skills to launch ANY type of product or service.
Learning Objectives:
Define the activity sequence that will make or break any product launch so you know which activities should command your attention.
Utilize a proven framework to accurately reflect customer value, so that you can focus on the tasks that matter and use your time more efficiently.
Assess the critical next steps for any product launch process and validate key assumptions.
Event Trail(s)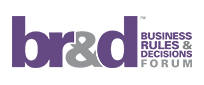 Speaker(s)

Sharon Brown, CBAP, MBB, PMP
Founder & CEO
eLuminate Network
Sharon Brown is founder of the Product Launch Lab and founder and CEO of eLuminate Entrepreneur Network. Aside from being a lover of all things sports related, she is a tech entrepreneur, product management expert, speaker, and author.
Sharon is a certified Business Analyst (CBAP), certified Six Sigma Black Belt (MBB), certified Project Management Professional (PMP), and advisor with a background in data analytics, IT systems integration, and delivery.
Brown produces content and hosts candid founder-roundtables and mastermind sessions with leading entrepreneurs, venture capitalists, and angel investors. She covers entrepreneurial topics ranging from access to capital, product and service launches, and go-to-market strategies.
Sharon's 2017 Presentations:
How To Successfully Launch Products and Services


Thursday, November 9, 2017 (10:40 am – 11:40 am)