2:10 pm – 3:10 pm | Presentation | Room: Java 1 & 2
Expanding Business Rule Management Across the Enterprise
Presented by: Patrick Talley

A key challenge for anyone implementing the Business Rule Management (BRM) practice within their organization is extending consistent methods and practices across diverse internal teams. Our presentation will provide an overview of USAA's "Center of Excellence" (COE) for BRM, a centralized team tasked with standardizing and scaling this capability for the entire enterprise. We will describe how we have staffed and equipped this team, and what functions they perform to support the growth of BRM across multiple business areas with consistency and purpose. We will outline a particular use case in which this team harvested and organized more than 2,000 call center routing rules, and used the rule information to build visualizations and analysis that have helped reduce call center costs and improve our customer experiences.

Learning Objectives:
Learn how specialized analytical tools and visualizations can help increase the value of BRM for your enterprise.
Learn how a COE can help you scale your BRM capability.
Learn the basic components of a Center of Excellence for BRM.
Event Trail(s)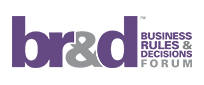 Speaker(s)

Patrick Talley
Director - Enterprise Business Rule Management
USAA
Patrick is Director of Enterprise Business Rules Management (EBRM) at USAA. His team is building new capabilities to help USAA better know, understand, and improve business rules that deliver member experiences in Digital and MSR channels. Patrick joined USAA in 2010 to launch a new Offer Management organization. He led offer tool development, facilitated and matured offer governance, and helped drive new offer strategies and capabilities. Prior to joining USAA, Patrick spent 19 years working for AT&T in a variety of call center, sales, and marketing roles. He is a graduate of the University of the Incarnate Word, a devoted husband, and proud father of four.
Patrick's 2017 Presentations:
Expanding Business Rule Management Across the Enterprise


Thursday, November 9, 2017 (2:10 pm – 3:10 pm)