2:10 pm – 3:10 pm | Presentation | Room: Timor 1 & 2
Fun, Frightening and Weird: The Drama of Bringing Agile to Government
Presented by: Patrick Devine

BBC attendees are familiar with Agile jams and the power of iteration. We know that the future is flexible - focused on innovation and satisfaction, and a bit more liberal with documentation. But what about those from more "traditional" backgrounds? Not every industry has embraced the Manifesto, and governments, in particular, are playing catch-up. The stakes are high: addressing frequent failures of major government IT projects. The challenges are epic: the need to steer vast bureaucracies in a new direction. Successful change takes persistence, cunning, and calm. Patrick will explore two recent projects in Canadian governments, where Agile methods are growing roots and bearing fruit (but only after shoveling some manure). We'll discuss the fun, the frightening and the weird, from contracting to deployment. He'll share his top five techniques to bypass roadblocks and succeed with Agile in the public sector.
Learning Objectives:
Understand challenges of Agile in the public sector
Visualize the key roles in an Agile change process
Learn five techniques to improve Agile adoption
Understand and mitigate common roadblocks
See how governments are changing methods to improve services
Event Trail(s)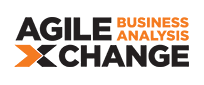 Speaker(s)

Patrick Devine
Manager
Deloitte
Patrick has worked in public sector consulting for about nine years, primarily with the social sector in Canadian governments. He has specialized in business rule analysis and automation, and led teams that implemented a policy automation tool. More recently Patrick has started to practice Agile, working as a scrum master on software implementations in his home province of British Columbia. Patrick has a PMP certification, and worked as a biomedical scientist before getting into consulting.
Patrick's 2017 Presentations:
Fun, Frightening and Weird: The Drama of Bringing Agile to Government


Thursday, November 9, 2017 (2:10 pm – 3:10 pm)