2:10 pm – 3:10 pm | Presentation | Room: Oceana 7
The Role of the Business Analyst in a SAFe® Environment
Presented by: Maureen Weverka, Kathy Burnham

The Mutual of Omaha Insurance Company is transitioning into a highly customer focused organization. The Company understands that they exist for their customers with obligations to make every decision with the customer's best interests in mind. An Enterprise Business Agility Initiative was kicked off with the goal to deliver value to the customers quicker while using the same capacity. The multi-year initiative strived to increase throughput and capacity through the use of quarterly planning, Stable Teams and improved Lean Agile practices and mindset.
In the past, Lean and Agile processes were successfully utilized in a localized fashion. The Enterprise Initiative's goal was to magnify that success by leveraging the very best of their People, Process and Technology to increase flow and deliver value. Stable Teams were formed with cross functional staff (including leadership triangle), with a prioritized backlog, intact for the long-term and co-located and working together daily, practicing Agile. A Scaled Agile Framework (SAFe®) including Portfolio, Value Stream, Program and (Stable) Team was then introduced to provide oversight and structure.
The role of the traditional Business Analyst was constantly changing as the Company rolled out the Stable Team and SAFe® environment. A Business Analyst Center of Excellence was also created to support the transformation. Any organization considering Lean Agile, Stable Teams or SAFe® can benefit from this highly interactive and dynamic session. Mutual's Case Study will highlight a retrospective of challenges encountered and best practices developed to create a dynamic and flexible Business Analyst role in a SAFe® environment.
Learning Objectives:
Understand the various Business Analyst (BA) roles and responsibilities in a Stable Team within the SAFe® environment
Understand the impact to the BA role based on the introduction of new methodologies, processes and tools
Review key challenges and lessons learned as the BA role evolved to keep pace with the changing business environment under a SAFe® structure
Review best practices developed and synergies gained by developing a Business Analysis Center of Excellence
Event Trail(s)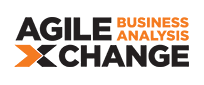 Speaker(s)

Maureen Weverka
PMO Director
Mutual of Omaha
Maureen Weverka is the Director of Project Management Office at Mutual of Omaha Insurance Company. She is responsible for project and business analysis methodologies, portfolio management, performance measurements, governance, change management and education for both Project Managers and Business Analysts. Maureen has over 35 years in the Insurance Industry with various leadership roles in both IT and Business areas. She was a math/computer educator with a BS from the University of Nebraska and is a member of IIBA® and PMI and participates in local chapter events. She holds PMO, PM, BA and Change Manager Certifications and presents locally and nationally on variety of project management office, business analyst and project management topics.
Maureen's 2017 Presentations:
The Role of the Business Analyst in a SAFe® Environment


Thursday, November 9, 2017 (2:10 pm – 3:10 pm)

Kathy Burnham
Director Business Systems Implementation
Mutual of Omaha
Kathy Burnham has been a Director of Business Information and Project Management at Mutual Omaha Insurance Company for over 10 years. She has a BSBA in Business from Creighton University and has been at Mutual of Omaha for over 35 years in various positions. For the past 25 years she has been a Business Analyst or has managed Business Analysts. She has managed teams of Business Analysts that support all new Product, non-Product and Support activities on the Individual Financial Services major administrative systems. She was instrumental in establishing the Heartland IIBA® Chapter and has served on the ESI Leadership Board for three years.
Kathy's 2017 Presentations:
The Role of the Business Analyst in a SAFe® Environment


Thursday, November 9, 2017 (2:10 pm – 3:10 pm)