3:20 pm – 4:20 pm | Case Study | Room: Java 1 & 2
Case Study: Aligning Strategy to Execution through a Capability Based Approach
Presented by: Jasmine Baten, Robert Behrmann

Walk along with us through our journey of tying business motivation to capabilities that drive a multi-year strategic roadmap. Stronger partnerships between business and IT teams push the need for multi-faceted capability assessments – which inform key strategic themes. Learn techniques from our business architecture practice around speaking the same language that spans across business units and IT teams. Review real-life scenarios from a top down and bottoms up capability based approach.
Learning Objectives:
Learn how to build and execute on a strategic capability roadmap
Gain insight into different approaches of capturing capability maturity
Understand using common capability language between business and IT teams
Event Trail(s)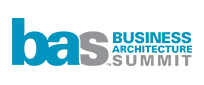 Speaker(s)

Jasmine Baten
Director
Cigna
Passionate Servant Leader. Enjoy helping people reach their potential. 12+ years experience in healthcare with management experience in Operations, Medical Claims, Account Services, Production Support, Project Management, and Business Architecture.
Jasmine's 2017 Presentations:
Case Study: Aligning Strategy to Execution through a Capability Based Approach


Thursday, November 9, 2017 (3:20 pm – 4:20 pm)

Robert Behrmann
Business Capability Manager
Cigna
I'm a passionate, flexible, customer outcome focused Enterprise Business Architect that strives to design and improve business and operating models to drive value to the end customers. I have spent the last 11+ years of my career in business focused roles in the health & property & casualty insurance industry, focused on business process and architectural design, execution and methodology management, while never taking my eye off what customers value by understanding customer needs and business strategy alignment to design flexible and adaptable models to influence value-added business solutions.
Robert's 2017 Presentations:
Case Study: Aligning Strategy to Execution through a Capability Based Approach


Thursday, November 9, 2017 (3:20 pm – 4:20 pm)