3:20 pm – 4:20 pm | Presentation | Room: Oceana 6
Agility Through Transparency: Continuous Visibility of Dependencies in a Fast Changing Environment
Presented by: Gene Shoykhet

DuPont Pioneer Research & Development has been undergoing transformation fueled by a number of business-level changes. Mergers and acquisitions, new operating models, new technology deployments and organizational changes have greatly increased the demand for faster IT service deployment and enhanced data processing services. At the same time, the growing complexity and interconnected nature of the supporting technology stack multiplies the inherent risk of change.
Driving the strategic effort of transformation, we at R&D IT decided to create capabilities that enable us to manage the technology architectures, services, systems and data flows while in a constant state of change. As an essential work, we had to review the process around how we plan, govern and deliver changes. To support quick and reliable decision making we had to be aware of the dependencies between IT and business and therefore we established a trusted enterprise architecture repository. The challenge here was to maintain visibility and transparency as the environment shifts and evolves over time. This makes all the difference as the ability to execute organizational transformation becomes a competitive advantage.
In my presentation I will share the key learning points of creating a shared and living architecture knowledge base. I will show how we modelled our entire universe from business processes to supporting applications and data, all the way down to technology and cloud services. I will also highlight how business and IT people deliver change in virtual teams. Most importantly, I will share how we have built the usage of the architecture knowledge base in our daily routines from transformation planning and delivery to operations.
Learning Objectives:
Leverage enterprise modeling to achieve a deep shared understanding and transparency of your entire IT landscape
Capture future business and system transformations and get useful insight and impact analysis against current state
Processes and governance toward building a "living" and accurate enterprise architecture model
Event Trail(s)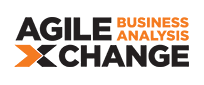 Speaker(s)

Gene Shoykhet
Enterprise Architect
DuPont Pioneer
Gene Shoyket has been the Enterprise Architect for Research at DuPont Pioneer since 2015. His role includes setting the strategic direction and implementation approach for systems architectures within the research organization. He is also involved in architecture governance, data integration, systems modeling, tooling and technology evaluation and standardization and coordinating strategic development across groups.
Gene's 2017 Presentations:
Agility Through Transparency: Continuous Visibility of Dependencies in a Fast Changing Environment


Thursday, November 9, 2017 (3:20 pm – 4:20 pm)