3:20 pm – 4:20 pm | Presentation | Room: Banda Sea 1 & 2
Sprinting to Hire: Leveraging Agile Values and Principles in Building Teams
Presented by: Joy Toney

Application Delivery teams are asked to deliver more now with fewer resources than ever before. Architects, project managers, analysts, developers, and testers work together tirelessly under pressure, to deliver those quality technology solutions to their stakeholders on time, under budget, and below cost. Agile is a major trend and has applications beyond software development. Recruitment is one of them! Joy Toney demonstrates how the 4 values and 12 principles of agile enables resource managers to hire better, longer lasting team members in shorter timeframes. Discuss lessons learned. Explore best practices and examples. Return with new ideas and proven techniques for use in your hiring decisions, so that you hire the right fit for your team the first time and foster longer lasting, higher performing teams.
Attendees Will:
Understand what Agile is, including its values and principles.
Understand what Agile Recruiting is and why it is important.
Understand benefits to the company and to the candidate.
Learn to apply agile techniques to assist in the recruitment process.
Event Trail(s)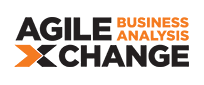 Speaker(s)

Joy Toney, CBAP, CTFL, CSM, CSPO, ITIL
Sr Liaison - IT Talent Architect
ALSAC/St Jude Children's Research Hospital
Joy Toney currently serves as a Sr Liaison — IT Talent Architect, for Information Technology Services at ALSAC/St. Jude Children's Research Hospital. Her focus is on best practices, standards, and continuous improvement for the areas of business analysis, quality, and issue resolution. Her prior role was as a Business Analysis Manager in the organization where she managed a team of analysts in IT for over 4 years. She has over 16 years of experience utilizing her skills in resource management, project management, requirements elicitation and documentation, systems design, functional design/planning, systems testing, process improvement, and performance analysis and reporting. She is a CBAP, CTFL, CSM, CSPO, ITIL and founder and Past President of the Greater Memphis IIBA® Chapter as well as Vice President of Administration for the PMI Memphis chapter.
Joy's 2017 Presentations:
Sprinting to Hire: Leveraging Agile Values and Principles in Building Teams


Thursday, November 9, 2017 (3:20 pm – 4:20 pm)