4:50 pm – 5:50 pm | Presentation | Room: Oceana 11 & 12
Capability Uplifts: The Guiding Light Tracking Agile Releases in a Digital Transformation
Presented by: Terry Roach

In the race to embrace the digital economy a wave of transformation is sweeping across enterprise IT. Digital Transformation is on everybody's agenda, but at the exponential rate that change is occurring, transformation is not a one-off thing. We have entered the era of continuous digital transformation.
The principle challenge facing any digital transformation initiative is to clearly articulate the current and future state business model and the roadmap for getting there. In particular, how to identify, track and measure Business Capability uplifts across a portfolio of delivery projects.
This session will address the following issues:
Leveraging Business Capability maps to plan a transformation initiative
Measuring the progress of transformation through Capability Assessments
Tracking the transformation scope across an Agile portfolio
Managing the roadmap to the Target-Operating-Model
Analyzing the impact of change
Drawing on experience from a variety of real-world cases, this presentation will propose an integrated meta-model for agile business transformation, provide tangible, reusable project artefacts and offer a pragmatic template to guide business architects and agile practitioners on a digital transformation journey.
Attendees Will Learn About:
Pragmatic Digital Transformation
Alignment of Business Architecture and Agile Delivery
Tracing the path from As-Is to To-Be through an Agile Release Train
Event Trail(s)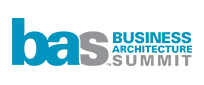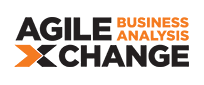 Speaker(s)

Dr. Terry Roach, Ph.D.
CEO
Capsifi
Terry is the CEO and founder of Capsifi, an Australian software company specialising in business modelling. He is an enthusiastic advocate of business modelling and the practice of business architecture.
He is the author of the 'CAPSICUM Framework for Strategically Aligned Business Architecture', the result of his 2011 PhD thesis from the University of NSW and continues to lecture post-graduate university courses in Enterprise Architecture and Conceptual Modelling Techniques.
Prior to founding Capsifi he held a variety of executive roles with major global technology companies (including PeopleSoft, Oracle, IBM, Apple) managing teams of Solutions Architects and Business Analysts.
Terry's 2017 Presentations:
The BABOK Guide as an Interactive Knowledge-base


Wednesday, November 8, 2017 (11:25 am – 11:45 am)

The BABOK Guide as an Interactive Knowledge-base


Thursday, November 9, 2017 (11:25 am – 11:45 am)

Capability Uplifts: The Guiding Light Tracking Agile Releases in a Digital Transformation


Thursday, November 9, 2017 (4:50 pm – 5:50 pm)