8:00 am – 8:50 am | Presentation | Room: Oceana 8-10
Culture Modeling Workshops: A Practical Approach to Transform an Organization
Presented by: Fabrício Laguna, Olimpio dos Santos Filho

Corporate culture refers to the shared values, attitudes, standards, and beliefs that characterize members of an organization and define its nature. Culture is specific and intrinsic to each corporation and positively or negatively affects its results, affecting how people understand, commit, and execute processes and regulations.
In a reengineering program aimed to transform the IT area of the Itaipu Binacional Hydroelectric Dam (Brazil and Paraguay) we face the following challenge: "Redesigning the processes won't be effective if we do not transform the current culture." People must be heard, their anxieties must be identified and addressed for the new process to emerge in a collaborative way supported by a new culture.
To deal with this challenge using the Culture Model Canvas, workshops mapped the negative aspects of the current culture and what should be the "ideal" culture. Focusing on the organization vision and mission defined by the executives, other contributors suggested initiatives to transform the culture of the organization. From these initiatives and insights the processes have been redesigned with the support of all the stakeholders.
Presentation topics:
Concept of corporate culture and why it is relevant to process reengineering
Behavioral aspects - The challenge of dealing with culture
Culture Model Canvas
Collaborative Workshops for Organizational Transformation

The importance of strategic drivers to guide organizational transformation
Expelling the demons out of our culture model
Stories from the field – Difficult Situations Faced
Turning the table with positive culture – engaging employees on a positive agenda
Identifying initiatives for future projects
Committing – What can we do now?

Results we got from the workshops

Lessons learned
Hits and misses

Final conclusions

Culture Modeling Workshops strengths and weaknesses
Usage recommendations
Learning Objectives:
How to model stimulators, blockers, behaviors and results using the Culture Model Canvas.
How to conduct organizational change to strategic objectives from a cultural perspective.
Lessons learned: Hits and misses from our experience at Itaipu Binacional
Event Trail(s)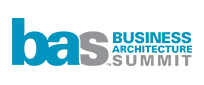 Speaker(s)

Fabrício Laguna
Consultant and Instructor
Gigante Consultoria Empresarial Ltda
Fabrício Laguna has a Bachelor in Computer Science, MBA, CBAP and PMP certified. He was the first Latin American CBAP in 2008. In 2009 he led the translation project of BABOK® Guide to Portuguese, and has been President of IIBA® São Paulo Chapter since 2012.
As an instructor he has taught almost 10,000 class hours in the last 10 years, helping professionals to enhance their skills.
As a specialist in Business Analysis, Project Management and Software Engineering, he helped several organizations to redesign their Systems Development Methodologies.
Fabricio is a founding partner of Gigante Consultoria, a Consulting and Training Company.
Fabrício's 2017 Presentations:
Culture Modeling Workshops: A Practical Approach to Transform an Organization


Friday, November 10, 2017 (8:00 am – 8:50 am)

Olimpio dos Santos Filho
System Analyst
Itaipu Hydroelectric Dam
Olimpio dos Santos Filho is a System Analyst at Itaipu Hidroelectric Dam since 2006.
As a GIS specialist with more than 10 years of experience he has led several projects that delivered corporate solutions for Water Resources and Utilities areas.
In the last two years he has been working with the Governance IT team to improve the Strategic Planning and Budgeting process, besides of identify opportunities for partnerships with business areas.
He also co-leads the project that is redesigning the solution development process at Itaipu using the comic strips technique.
Olimpio dos Santos's 2017 Presentations:
Culture Modeling Workshops: A Practical Approach to Transform an Organization


Friday, November 10, 2017 (8:00 am – 8:50 am)