8:00 am – 8:50 am | Presentation | Room: Timor 1 & 2
BPM and CJM as the Backbone to your Digital Transformation and Continuous Improvement Programs!
Presented by: Meir Levi

Understand the reasons why you should prioritize a focused continuous improvement program, where your organization will benefit, the critical success factors, approaches to adopt, pitfalls to avoid, and when implemented correctly, is the backbone and navigation system of your digital transformation program. Meir will provide relatable scenarios, tips & tools, real-world lessons learned and compelling case studies that will change the way you think about BPM. Meir will focus on why & how Business Process Management and surrounding concepts such as Business Process Modeling Notation, RACI responsibility matrix, Customer Journey Mapping (CJM) and others are key factors in successful digital business and IT transformation programs.

Learning Objectives:
Why BPM & CJM are more important now more than ever
Tips, Methods and tools to ensure a successful program
How to leverage what you are already doing
Event Trail(s)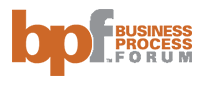 Speaker(s)

Meir Levi, B.Eng., M.Eng.
Founder
Interfacing Technologies
Chairman of the Board / Co-founder
Evinance Innovation
Meir Levi is a business thinker and visionary who founded Interfacing Technologies and successfully brought it to become a global leader in BPM (Business Process Management) software. Over the last two decades Meir helped world class organizations thru re-engineering and business transformation initiatives and has been instrumental in setting the standards for BPM. Today, following the Interfacing merge with Dempton Consulting, Meir serves both companies as a board member and a Partner supporting strategic and global initiatives and maintaining the Interfacing "Enterprise Process Center" leadership recognition by Gartner and other Industry Analysts.
Meir also co-founded Evinance Innovation and serves as its the Chairman of the Board and a strategic partner advancing its patented Clinical Decision Support (CDS) platform. This unique platform can map any medical guideline/protocol and integrate with any EHR with adherence to the latest CDS and interoperability standards, to provide patient specific clinical decision support driven by the latest clinical evidence.
Meir has served and is serving on the board of several companies private and public and is mentoring entrepreneurs thru strategic guidance and winning business models.
Meir holds B. Eng. from the Technion Institute, Haifa, Israel and M. Eng. from McGill University, Montreal, Canada.
Meir's 2017 Presentations:
BPM and CJM as the Backbone to your Digital Transformation and Continuous Improvement Programs!


Friday, November 10, 2017 (8:00 am – 8:50 am)