9:00 am – 10:00 am | Presentation | Room: Oceana 11 & 12
Business Architecture: Built on a Foundation of Business Analysis
Presented by: Smriti Sinha, Kelly Geraghty

Evolution in the business environment is occurring at an exponentially rapid pace across all industries. The government industry does not have the luxury of throwing additional resources or capital to address the changes, yet must deliver high value to its constituents in a timely manner. Government may be considered change averse, however, we, at the New York State Office of the State Comptroller (NYS OSC), are embracing the opportunities change opens.
Adaptability, efficiency, and an enterprise perspective are crucial for addressing change. In this one hour presentation, we will explore how NYS OSC is honing its practice of Business Architecture by leveraging good Business Analysis. This allows us to optimize existing business processes, address change with multi-dimensional thinking, and make informed business decisions to design solutions that work for a government agency.
Learning Objectives:
Identify the role of Business Architecture in a company
Identify how Business Analysis can be leveraged in developing Business Architecture
Provide experience-based insights in the context of the New York State Office of the State Comptroller

Event Trail(s)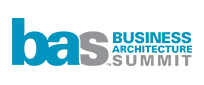 Speaker(s)

Smriti Sinha
Business Systems Analyst
New York State Office of the State Comptroller
Simi is a Business Analyst for New York State for over four years. She comes from an eclectic background, with a degree in English and experience in the healthcare industry. These and other experiences have helped her develop strong core Business Analysis skills, including elicitation, facilitation, analyzing, and documenting.
Simi has served as lead BA on projects such as the development of an outreach health clinic, enhancing services provided by a public library, the redesign and re-platform of multiple systems, and projects under the New York State Comptroller's Transparency/Open Data initiative. She is preparing for her Certified Business Analysis Professional (CBAP) certification.
Smriti's 2017 Presentations:
Business Architecture: Built on a Foundation of Business Analysis


Friday, November 10, 2017 (9:00 am – 10:00 am)

Kelly Geraghty
Business Systems Analyst
New York State Office of the State Comptroller
Kelly got her start in graphic design and creative direction after attending art school in Philadelphia. She later obtained a Masters of Arts in Communication from SUNY Albany. Kelly has worked for New York State government for five years. She has worked on various projects, including the redesign and re-platforming of a major Human Resources Information System, the implementation of ServiceNow for an agency of over 4,000 employees, and business process improvement initiatives.
Kelly is a member of the Business Architecture Guild and balances work on projects with a lead role in implementing Business Architecture at the NYS Office of the State Comptroller. She is preparing for her Certified Business Architect (CBA) certification.
Kelly's 2017 Presentations:
Business Architecture: Built on a Foundation of Business Analysis


Friday, November 10, 2017 (9:00 am – 10:00 am)