10:20 am – 11:20 am | Presentation | Room: Oceana 3-5
An Introduction of Business Architecture to the Business Analyst
Presented by: Pedro Alvarez

When we look at information technology products, 70% of software projects fail due to poor requirements. The main reason for this is not because the requirements are poorly written, or even poorly communicated, but because within the scope of an IT project, requirements lose customer focus and lack a holistic frame of reference for BAs to drive and trace requirements from the true customer needs; and, more importantly, from the business's vision, and forward-looking strategy. Alignment to organizational strategy, and to customer value, are most effectively achieved through Business Architecture.
Business Architecture defines "what we do" as an organization and "why we do it." It provides a common view of what makes up the business, how it brings value to its customers, and how IT supports its goals. It is the way IT, and Architecture, align with the business strategies, business goals, and business priorities.
In this presentation, you will learn what Business Architecture means to a Business Analyst, and how it impacts, and drives, Stakeholder Requirements.
Learning Objectives:
How Business Architecture can be used to facilitate decision making on strategy, priorities, and investments
What is a Business Capability Model and how BAs can use it to align business requirements with the business
How BAs can use Business Capabilities to understand what business processes, business stakeholders, and business information must be part of the project's business requirements
Event Trail(s)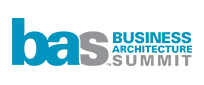 Speaker(s)

Pedro Alvarez
Business Systems Analysis Manager
UPS
Pedro Alvarez is a member of the Enterprise Architecture team at UPS, with 20 years of IT experience, 18 of those in business analysis.
He is the former manager 'of UPS's Enterprise Business Analysis Practice, which is responsible for consistency in the Business Analyst job family throughout the organization. This includes the definition and management of the requirements work stream, the UPS BA Competency Training Program, the Requirements Development and Management (RDM) standards, and mentoring support for business analysts at UPS world-wide.
In his current role, Pedro is responsible for establishing an enterprise-wide Business Architecture practice for UPS, which includes the development of the organization's Business Capability Model and the mapping of stakeholders, processes, information, and technology to the capabilities.
Pedro's 2017 Presentations:
An Introduction of Business Architecture to the Business Analyst


Friday, November 10, 2017 (10:20 am – 11:20 am)