10:20 am – 11:20 am | Presentation | Room: Timor 1 & 2
It's an Agile World: Deploying BPM Tools at the Speed of Thought
Presented by: Betsy Stockdale

Deploying Business Process Management tools to enable your organization's digital transformation strategy typically entails using general out-of-the-box solutions that are customizable to specific business problems. And while digital transformation and BPM have become a hot-topic in many organizations, agile methodologies also have gained a lot of traction in recent years. It begs the question – how can we use agile methods to deploy BPM solutions and achieve digital transformation goals?
This talk will focus on alignment strategies for ensuring that agile principles are followed during BPM tool deployments. We'll show you how you can slice and dice business processes into agile iterations and how to prioritize which ones add the most value. We'll challenge the idea that you need to significantly change your business to start seeing benefits from deploying BPM tool based applications. We'll walk through a real world example of the deployment of a BPM tool into a solar company, and see how making smart choices about what to decide later allowed us to stand up a valuable application very rapidly.
While there are certainly some interesting challenges in applying agile approaches to a BPM deployment, it's also absolutely viable and beneficial to do so that you can deliver value to the customers quickly.
Learning Objectives:
Participants will learn strategies for deploying the absolutely smallest possible BPM Tool application that still drives business value.
Participants will learn specific techniques used to solve common problems with requirements in BPM tool deployments.
Participants will have a better understanding of the benefits and common problems with agile approaches when applied to BPM.
Event Trail(s)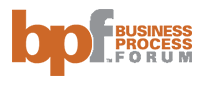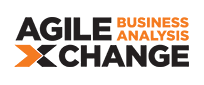 Speaker(s)

Betsy Stockdale
Business Architect
Seilevel
Betsy is a Business Architect at Seilevel, a professional services company whose mission is to redefine the way software requirements are developed. Betsy works with companies to modify their approach to software requirements to be more effective, so IT projects deliver their intended business value following Seilevel's Requirements Modeling Language (RML).
Betsy's Business Analysis experience includes:
She has developed, prioritized, and implemented requirements following both waterfall and agile processes for a variety of systems such as: policy administration system, online reconstruction program, card on file for future purchases, loan origination system, online site search, online product support, web services, project management, tool integrations, and business process design. Betsy has worked with clients such as Shell, Union Bank, Argo Group, Dell, Discovery Channel, Dollar Store, Blue Cross/Blue Shield NJ, ARM, Pervasive, TYSY, Citigroup, Wellpoint, and Credit Suisse.
Betsy's 2017 Presentations:
It's an Agile World: Deploying BPM Tools at the Speed of Thought


Friday, November 10, 2017 (10:20 am – 11:20 am)