11:30 am – 12:30 pm | Presentation | Room: Oceana 6
A Common Business Analysis Model: A Bridge from Waterfall to Agile Transformation
Presented by: Graeme Davidson, Katy McDonald

A transition to agile comes with challenges for business analysts who are navigating the waters between documenting waterfall business requirements and transitioning to a collaborative, less artifact heavy agile environment. Come learn how one of the country's largest healthcare insurance carriers navigated this change, and was able to support a common requirements gathering process that was methodology agnostic by creating a common analysis innovation model for one of it's largest business analysis organizations.
What Attendees Will Learn:
How to ensure that teams understand that business analysis must still be conducted, even when following an Agile methodology
Identify how organizations that have two distinctly different development frameworks in play (Waterfall and Agile) can use a common method of documenting requirements that are consumable
How team members from both Business and IT came together to innovate and create a solution for documentation of requirements
Event Trail(s)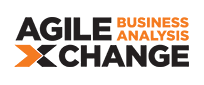 Speaker(s)

Graeme Davidson
Associate Director of Business Analysis
UnitedHealth Group
Graeme Davidson has had over 21 years of experience supporting technology, ecommerce, and financial products with exposure to many industries including real estate, the restaurant industry, aerospace, and healthcare. At UnitedHealth Group Davidson has supported adoption and support of constituent services technology, had over 12 years business analysis experience, and now holds associate directorship accountability for one of the largest shared services BA teams in the enterprise.
Graeme's 2017 Presentations:
A Common Business Analysis Model: A Bridge from Waterfall to Agile Transformation


Friday, November 10, 2017 (11:30 am – 12:30 pm)

Katy McDonald
Business Analyst Consultant
UnitedHealth Group
Katy McDonald is a business analyst with 12 years of experience in various industries, including banking, process flow control solutions, home improvement, flat-rolled steel, pharmacy benefit management, and health insurance. She has worked on small and large scale projects and programs, from implementing off-the-shelf applications to analyzing business needs and documenting requirements to implement complex processes and solutions. Katy has experience in both Waterfall and Agile project methodologies, providing her business analysis skills in an adaptable way to ensure that people, process, and technology elements are considered in all solutions. Katy has also been a member of the IIBA® since 2011.
Katy's 2017 Presentations:
A Common Business Analysis Model: A Bridge from Waterfall to Agile Transformation


Friday, November 10, 2017 (11:30 am – 12:30 pm)