11:30 am – 12:30 pm | Presentation | Room: Oceana 3-5
Scaling Agile to the Enterprise — Pitfalls and Practices addressed with the Scaled Agile Framework (SAFe™)
Presented by: Doug Stewart

Agile is seen, correctly, as a means to achieving better business results while developing Software and in Systems development products. In the small, agile practices and defined methodologies have been supporting good results for over a decade. As practices are scaled to value stream, portfolio, and enterprise levels each organization struggles at the point of including groups like Finance, Business Controls, and Compliance. For the business that is transforming, lack of participation from non-technical groups can impede that transforming – all the while believing they are protecting the business. This presentation will describe practices to address these growing pains with the Scaled Agile Framework and with more traditional agile methodologies.
Attend this session to understand:
The impact of scaling agile to an organization
Practices that are used to include all business functions while scaling agile
How SAFe addresses common scaling issues through the Value Steam and Portfolio
Event Trail(s)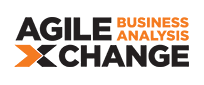 Speaker(s)

Doug Stewart
Director of Services
321 Gang, Inc.
Doug Stewart, Director of Services at 321 Gang, is a SAFe® Program Consultant (SPC), a Certified ScrumMaster®, a certified Tasktop Consultant, and he is certified in Lean Six-Sigma.
Doug has a passion for Software Development and Software Development Process Improvement. Doug's first job was to automate the calculations for the calculus associated with noise levels in enclosures like truck and auto cabs. Recently, Doug has been working as an Agile Coach working with industry thought-leaders to help organizations achieve business agility through better software processes and tools. Combining SAFe with more than 25 years of IBM Rational tool experience gives a complete set of capabilities to help customers address their enterprise-level systems and software development needs.
Doug's 2017 Presentations:
Scaling Agile to the Enterprise — Pitfalls and Practices addressed with the Scaled Agile Framework (SAFe™)


Friday, November 10, 2017 (11:30 am – 12:30 pm)