1:30 pm – 4:30 pm | Pre-Conference Tutorial | Room: Cibolo 5
A Foundation For Process Performance Improvement
Presented by: Sasha Aganova
This session provides the foundation for the range of practices of improving specific business process performance metrics into a renewed target state. It is based on proven formal methods and over twenty years of practical experience of the hundreds of projects conducted by Process Renewal Group and the sage advice found at the knowledge portal: BPTrends.com. It provides an overview and discussion of the principles, concepts and techniques required for the process improvement. The seminar introduces a simple and systematic approach for analysing, modeling and redesigning specific processes. It provides a solid basis for newbies and a great refresher for anyone experienced with process. Business managers, analysts and change practitioners will gain from the hands on working sessions that apply the techniques. This session establishes a sound baseline and, a common language for all business analysis conference sessions you attend.
Attendees will learn:
Why do Process work?
Core concepts of Business Process Architecture and Process Improvement
Understanding the scope for change
Analysing the current state
Designing the future state
Supporting implementation and ongoing sustainment
Event Trail(s)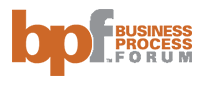 Speaker(s)

Sasha Aganova
Managing Partner
Process Renewal Group
Sasha Aganova brings breakthrough results to the Business Process Management arena by integrating cultural development into the methodology. She is an expert in BPM and Continuous Improvement with over 15 years' experience in leading large scale process improvement initiatives, establishing Business Process Management best practices and developing the overall process Architecture in various business environments and industries. Sasha has helped some of the largest Canadian and international companies to evaluate and implement BPM.
Sasha's 2018 Presentations:
A Foundation For Process Performance Improvement


Monday, November 5, 2018 (1:30 pm – 4:30 pm)

Future of Work


Wednesday, November 7, 2018 (2:55 pm – 3:40 pm)