9:00 am – 12:00 pm | Pre-Conference Tutorial | Room: Grand Oaks AB
The Journey of the Digital Customer
Presented by: Colleen Meesey, Heather Mylan-Mains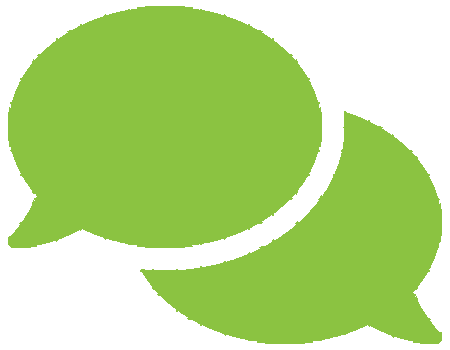 Hear how this presentation relates to Innovation in the Fast Lane
.
The Age of the Customer is here to stay, and that demands putting powerful technology in the hands of your customers. How do you determine, though, what technology to give them, or what they truly need? How do you attract and maintain brand loyalists? And how do you get deliver to your customer in an agile manner that keeps you ahead of your competition? When do you initially engage the customer, and where does the relationship end? The answers to these questions are found along the complex paths of your digital customers' journeys. Join Heather Mylan-Mains, CBAP®, CSM® and Colleen Meesey, CBAP® in exploring digital customer journeys and gain powerful tools and techniques to succeed in the Age of the Customer.
Learning Objectives
Interact with a case study as a digital customer
Understand the stops along the digital customer's journey
Demonstrate visual techniques to ensure shared understanding
Apply techniques to the real world
Begin a foundation for your own, real-world digital customer journey map
Speaker(s)

Colleen Meesey, CBAP
Product Manager
IIBA®
Colleen Meesey, CBAP joined the IIBA® as a Product Manager in June 2017. Prior to the IIBA® she served as a Business Solutions Analyst at Walmart in Bentonville, Arkansas, where she supported business analysis practices in the Retail Services, Customer Experience and Marketing areas and provided strategic services for Business Analysis Shared Services and the Global Community of Practice. Colleen began her technology business analysis career in 1998 as a transition from supervisory management to information technology.
Colleen's main passion is helping others succeed, whether it's in their daily work or in their broader careers. She has a Bachelor of Science in Business Administration, and achieved the Certified Business Analysis Professional (CBAP) designation from the International Institute for Business Analysis (IIBA®) in 2012.
Colleen's 2018 Presentations:
The Journey of the Digital Customer


Tuesday, November 6, 2018 (9:00 am – 12:00 pm)

Digital Customer Journey Mapping


Wednesday, November 7, 2018 (10:25 am – 11:25 am)

Heather Mylan-Mains, CBAP
President
BAs Without Borders
Heather is from Des Moines, Iowa. She is a stimulus for change as a mom, a business analyst consultant, a longtime volunteer for IIBA®, currently serving on the Board of Directors. Heather worked as a Business Analyst long before there was a formal title, with a variety of project teams to identify and solve problems and challenges in the financial services, insurance and higher education industries. She has a passion for sharing the power of the Business Analyst role in every business. Heather is a natural collaborator, and engages people at all levels in organizations. Heather has a BA in Accounting from Grand View College and an MBA from Drake University and is a CBAP. Heather consults through her company, BAs Without Borders.
Heather's 2018 Presentations:
The Journey of the Digital Customer


Tuesday, November 6, 2018 (9:00 am – 12:00 pm)

Digital Customer Journey Mapping


Wednesday, November 7, 2018 (10:25 am – 11:25 am)

Is Business Analysis the Profession of the Future?


Wednesday, November 7, 2018 (4:20 pm – 5:05 pm)