1:30 pm – 4:30 pm | Pre-Conference Tutorial | Room: Grand Oaks I
Leveling Up Your Stakeholder Engagement
Presented by: Kupe Kupersmith
You get paid for who you know and who has the information you need, not what you know. There is not enough time in the day to know everything. On the flip side, there is enough time to build a network that you and your team can utilize to achieve better results. With strong relationships, you will be a better team player and collaborator. You will be able to get things done faster and better. Things like leading, engaging, and influencing are easier achieved.
There is an art and science to building relationships. In this session, you'll learn techniques that will help you connect with others and foster relationships. including a quick two question DiSC assessment to help better understand their preferred communication and behavior styles. This simple assessment will become your glass ball into establishing a large, responsive relationships for success.
Learning Objectives:
How to connect and interact with all stakeholders
Learn how to connect quickly and earn the trust you need
Using your network to help move projects along

Event Trail(s)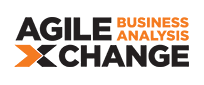 Speaker(s)

Kupe Kupersmith, CBAP
Principal
KupeTalks
Kupe Kupersmith - As the founder of KupeTalks and Atlanta Engagement Director, Market Rate Consulting, Kupe's main objective is to help you connect, collaborate, and be ready for the future. For the past 20 years Kupe has been helping organizations achieve business value with an improvisational advantage.
Kupe is an author, keynote speaker, coach and a trained improv actor. Some think Broccoli & Cheetos is an odd combination, but you will be delighted with Kupe's combination of laughter and learning. Kupe is a connector and has a goal in life to meet everyone! So, drop what you're doing and connect with him on LinkedIn now. Why are you still reading this…connect with Kupe?!
Kupe's 2018 Presentations:
Leveling Up Your Stakeholder Engagement


Tuesday, November 6, 2018 (1:30 pm – 4:30 pm)

Success through Empathy


Thursday, November 8, 2018 (4:30 pm – 5:15 pm)