10:25 am – 11:25 am | Presentation | Room: Grand Oaks EF
Moving Business Forward Faster through Capability-based Approach
Presented by: Jasmine Baten, Haritha Vadavalli

First person walk through of an expanding business architecture practice in a large global health services company. Understand how to gain buy in from functional leaders to support and champion strategic planning using multi-year capability roadmaps. Deep dive into our real life use cases of how we use the business architecture discipline: to positively impact project delivery, show value through a capability lens, track strategy to execution and to apply techniques of upfront strategic capability planning in agile methodology.
Learning Objectives:
Learn tips on how to operationalize capability-based methodology
Gain insight from challenges, successes, and lessons learned
Understand techniques to gain stakeholder buy-in
Event Trail(s)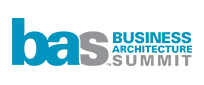 Speaker(s)

Jasmine Baten
Director
Cigna
Passionate Servant Leader. Enjoy helping people reach their potential. 12+ years experience in healthcare with management experience in Operations, Medical Claims, Account Services, Production Support, Project Management, and Business Architecture.
Jasmine's 2018 Presentations:
Moving Business Forward Faster through Capability-based Approach


Wednesday, November 7, 2018 (10:25 am – 11:25 am)

Haritha Vadavalli
Capability Manager
Cigna
Haritha Vadavalli joined Cigna in April of 2014. She is currently a Business Capabilty Manager in Cigna's Solutions Enablement where she supports the Solutions Organization strategic planning and roadmapping.
Her most recent focus has been on developing new processes and artifacts that support the Enterprise shift toward Scaled-Agile delivery, Product Lifecycle management as well as Segment strategy roadmaps.
Whle at Cigna Haritha has been part of the Cigna Information Management & Analytics (CIMA) Organization, supporting the Pharmacy line of Business with their many reporting solutions, process improvement and reinvention initiatives that have significantly influenced decision support, Rx Sales Effectiveness and Underwriting capabilities. Haritha has been in Product Owner and Product Manager roles supporting Business Intelligence solutions for the Pharmacy Organization.
Haritha has a strong foundation and background in Business Analysis and Project Management. She has spent time at The Hartford Financial Services where she was instrumental in implementing their First Notice Of Loss system and has a patent pending with the United States Patent and Trademark Office.
After leaving The Hartford, Haritha worked at Travelers Insurance Co. where she supported their Business Insurance Business Intelligence Oganization and also led the Enterprize Business Analysis and Business Architecture competency.
Haritha's experience with HealthCare and Health Insurance Industry comes from her Consulting services at The MetLife and Harvard Pilgrim HealthCare where she was a Business Analysis lead for major initiatives.
Haritha's highlighted skill specialties: includes Business Analysis, Project Management, Process Engineering, Business Architecture, Design Thinking and Change Management.
Haritha's 2018 Presentations:
Moving Business Forward Faster through Capability-based Approach


Wednesday, November 7, 2018 (10:25 am – 11:25 am)