10:25 am – 11:25 am | Presentation | Room: Grand Oaks AB
Leveraging Business Architecture to Align Product Management and Agile Delivery
Presented by: Bao Do

As large corporations leverage Agile delivery to strategic planning, there are natural barriers due to cultural silos and change management. Business Architecture helps to mitigate this by way of a common language of business capabilities that map to software product managers and owners (fka applications / systems owners). In this session, we will examine a case study at WFA with a standup of a new Target Operating Model (TOM) to high light the following concepts:
Business Capability Portfolios
Product Management Organization
Agile Delivery
Learning Objectives:
Business Capability Planning and Execution
Software Product Management
Agile Delivery
Event Trail(s)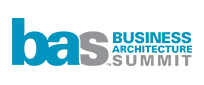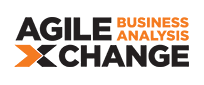 Speaker(s)

Bao Do
Strategic Business Architect
Wells Fargo Advisors
I am interested in all things related to organizational efficiency and business architecture. With business capabilities, I've been able to tilt the thought leadership from functional delivery to business capability. This more holistic view accepts the matrixed view that what a business does requires people, process, tools, information along with a driving strategy.
My background is 20 years of diverse roles including developer, tester, IT consulting, requirements analyst, project manager, portfolio management and manager. Currently, I am a Business Architecture Manager for Front Office brokerage solutions at WF. Our projects span the full gamut of lifecycle management to keep the lights on, modernization to reduce tech debt as well as transformational. We are the start of the journey to align these different project needs by business capability. Its an exciting time given all the regulatory and customer expectations of Wells Fargo.
Bao's 2018 Presentations:
Leveraging Business Architecture to Align Product Management and Agile Delivery


Wednesday, November 7, 2018 (10:25 am – 11:25 am)