10:25 am – 11:25 am | Presentation | Room: Grand Oaks G
Enabling Organizational Change Through Business Process Modeling
Presented by: Eric P. Brown

Three years ago, MMG Insurance embarked on a business transformation journey involving legacy system replacement and customer-facing web portal modernization. Having core business processes supported by a robust, agile, and scalable technology platform was required given MMG's future growth plan. In February 2018, the first phase of the journey concluded with the replacement of our billing system. A key technique used to enable organizational change was business process modeling.
Business Analysts leveraged this technique to gain alignment, communicate scope, and collaborate across various stakeholders.
Gaps between current and future states became apparent and change strategies were defined.
This was foundational for development teams to refine work and for change agents to understand impacts to their respective business domains.
Many process models developed for the first phase were reused to prepare for the next phase, which was focused on getting our first line of business live on new Policy and Claims systems. This presentation will dive into the lessons learned and successes associated with leveraging business process modeling.
Learning Objectives:
Using business process modeling to establish a common understanding of scope
Creating a collaborative environment for business process modeling
Integrating various business analysis outputs for complete traceability
Reusing business process models to efficiently refine future work
Event Trail(s)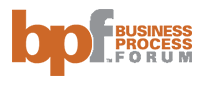 Speaker(s)

Eric P.Brown, CCBA®
Business Analyst
MMG Insurance
Eric Brown, CCBA®, is a Business Analyst at MMG Insurance with 5 years of business analysis experience in an agile environment. As Lead Business Analyst for the BA team, Eric drives the business analysis practice forward by establishing standards and patterns and providing mentorship and training. Eric's educational background includes a B.A. in Business Administration, with concentrations in Accounting and Management Information Systems, and a M.S. in Information Systems through the University of Maine. He is an active user of LinkedIn and welcomes new connections. Eric loves spending time with his family, is an avid golfer, and enjoys talking sports.
Eric's 2018 Presentations:
Enabling Organizational Change Through Business Process Modeling


Wednesday, November 7, 2018 (10:25 am – 11:25 am)

Business Rules Excellence Panel


Friday, November 9, 2018 (8:00 am – 8:45 am)