10:25 am – 11:25 am | Presentation | Room: Grand Oaks I
Creating Better Data for Decision Making
Presented by: Kathy Long

Organizations often struggle with what information to capture about their business, how to capture it, how to efficiently and effectively analyze it and how to use the data to make strategic decisions and build the business case for change. Strategic decisions are often made without the right data. This presentation will cover best practices, based on real case study data, for identifying, capturing and communicating information about the business that executives need to make the best strategic decisions. It will also cover how that same information is used to identify opportunities for improvements across the business enabling a strategic as well as tactical approach. This results in significant improvements for the business and better communication across boundaries. The presentation will include successes as well as lessons learned from different companies in vastly different industries.
Learning Objectives:
Importance of Process and Data
Good Business Architecture
Data Based Strategic Decisions
Event Trail(s)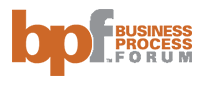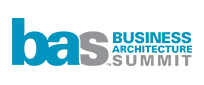 Speaker(s)

Kathy Long
Senior Manager Operational Excellence
Jeppesen, a Boeing company
KATHY A. LONG, currently Sr. Manager, Operational Excellence at Jeppesen, a Boeing company, previously the Enterprise Business Architect for Aflac and the Global Process Architect for Shell Oil Exploration & Production's Onshore Division, was formally president of her own company, Innovative Process Consulting. She has accumulated over two decades of experience in Business Process Management and Business Architecture. She previously divided her time between assisting clients with their BPM projects and training organizations in process improvement. . She is now dedicating her time to helping with developing business architectures and establishing Business Process Management in the organizations where she works. She is also a column contributor to the Business Rules Journal.
Kathy's 2018 Presentations:
Creating Better Data for Decision Making


Wednesday, November 7, 2018 (10:25 am – 11:25 am)