11:35 am – 12:35 pm | Presentation | Room: Grand Oaks AB
Minimally Marketable Features Applied in a Lean Startup
Presented by: Robert Frohman, Brian Levy

See a real world example of the application of minimally marketable features. Further, see how feature flow can be managed using kanban and decoupled from the individual practices being used by the engineering teams (scrum in this case). The intended format is a combination of presentation and Q&A for gaining specific insights into practical application on the ground. Also attendees can learn about how to use measurement to assess progress empirically.
The Project Lockhart team was stacked with high performers and chartered with a clear mission, to simplify, unify, and orchestrate firewall security policy, for Cisco security products, from the cloud. We had organized around core agile principles, choosing scrum, and were executing one week sprints with two teams. The team had embraced CI/CD, delivering sprint increments every week to production in the cloud. We had supportive and engaged leadership. We were ready to build. The challenge we faced was as mundane as it was difficult to solve in practice. There was a lot of pressure on the team to execute and this coupled with inadequate backlog decomposition and refinement practices resulted in churn, inefficiency, and lack of alignment.
Learning Objectives:
How to develop Minimally Marketable Features
How to use Minimally Marketable Features to develop a Product Backlog/Roadmap
How to measure progress at the program level using Minimally Marketable Features
Event Trail(s)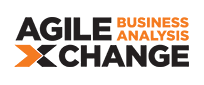 Speaker(s)

Robert Frohman
CEO and Co-founder
FrohmanLevy
An innovative and engaging leader, Rob is the co-founder and CEO of FrohmanLevy, a company focused on bringing digital transformation and self-sustainable improvement through cultural assessment and alignment. He believes that understanding who you are is key to identifying what you need. Rob is deeply passionate about companies executing with excellent efficiency. His ability to identify the core of a company's potential and needs drove him to create a company that allows him to share this expertise.
Trained as an electrical engineer, Rob blends his experience in software engineering, product development and agile and lean practices with strong leadership and management to bring alignment to complex environments. A natural systems thinker, Rob's work as the head of Agility Transformation for Fortune 500 companies has led to the successful integration of agile and lean practices and brings organizational alignment and growth to team, program and portfolio levels.
An avid skier, hiker and musician, Rob also believes in sharing his passion and knowledge of agile and lean practices. You can often find Rob at his meetup, ?K?endall Square Agilists Meetup?, in Cambridge, MA.
Robert's 2018 Presentations:
Minimally Marketable Features Applied in a Lean Startup


Wednesday, November 7, 2018 (11:35 am – 12:35 pm)

Brian Levy
President and Co-founder
FrohmanLevy
Dedicated to cultural transformation, Brian is the President and Co-founder of FrohmanLevy, a company focused on bringing digital transformation and self-sustained improvement through cultural assessment and alignment. His ability to rapidly learn an organization's culture, combined with a passion for strategic alignment and rapid delivery drive his innovative solutions, enabling cultural transformation and quick adoption of best practices.
Graduating at the top of his class at Case Western University, Brian has leveraged his accounting background with over 20 years of experience in banking, finance, healthcare, insurance and telecommunications. Through his experience as a developer and Project Manager, Brian has learned to quickly assess a company's culture and to identify and shift core organizational misalignment. His ability to integrate agile and lean practices and to create fundamental paradigm shifts has led to the successful DevOps transformation of Fortune 500 companies.
When not spending time with his family, Brian can often be found leading courses focused on adopting and implementing acceptance criteria and an agile mindset. A belief in continual self-improvement and empowerment has led him to create a growing mentorship program where he shares his expertise.
Brian's 2018 Presentations:
Minimally Marketable Features Applied in a Lean Startup


Wednesday, November 7, 2018 (11:35 am – 12:35 pm)