11:35 am – 12:35 pm | Presentation | Room: Grand Oaks I
Evolving Business Process Models into Active Prototypes
Presented by: Barbara Harper, Benjamin Johnson Ward

AS IS and TO BE Business Process Models are excellent for presenting the current and future desired state, but they are static pictures. I will show you how to make each path through a business process model come alive with realistic data and transformations that show the results of each decision gateway. As an agile team member with a strong business analysis background, I don't create elaborate models for posterity. I want the team to be able to maintain a model that reflects what we built in the last sprint, guides us to the desired result in the current sprint, and helps us focus on adding value for the customers in future sprints. A business process model diagram and description in a repository or document goes stale. A business process model that evolves with the product provides benefits to stakeholders throughout the product lifecycle.
Learning Objectives:
Recast a business process model from a static picture to an active demo.
Transform data, show results, and build test scenarios as you flow through a business process.
Keep business process models current as agile team assets, useful and visible to all.
Event Trail(s)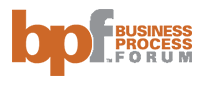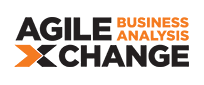 Speaker(s)

Barbara Harper, PMP, CDA, CBAP
Board Member
Baltimore Community ToolBank
Barbara is the IIBA® Baltimore Chapter Vice President for Education and moderator of a CCBA/CBAP study group. Barbara is also a Certified Disciplined Agilist (CDA) and a Project Management Professional (PMP). Barbara serves on the boards of the Baltimore IIBA® Chapter and the Baltimore Community ToolBank. She has broad experience in business analysis, project management, training, and global software development and deployment.
Barbara's 2018 Presentations:
Evolving Business Process Models into Active Prototypes


Wednesday, November 7, 2018 (11:35 am – 12:35 pm)

Benjamin JohnsonWard
Principal Consultant for Continuous Testing
CA Technologies
Benjamin Johnson Ward is a Principal Consultant for Continuous Testing at CA Technologies. He works to enable clients with specialist requirement & testing solutions and overall testing strategy. As well as broad requirements design and testing experience, Ben is also a specialist and proponent for model based testing.
Benjamin's 2018 Presentations:
Evolving Business Process Models into Active Prototypes


Wednesday, November 7, 2018 (11:35 am – 12:35 pm)