2:00 pm – 2:45 pm | Presentation | Room: Grand Oaks AB
Great Products Need More Than Just User Stories!
Presented by: Angela Wick

Has your team made the transition from a traditional requirements document to user stories and backlog items? Or perhaps there are no requirements? Debating about the level of detail in a user story and acceptance criteria?
If your team is constantly debating what to document or struggling to explain to others why you are and are not documenting things you used to, this session is for you!
The big question many teams have is "What does need to be documented?"
This session will explore the various factors that go into why teams feel the need to document and not document. It all comes down to the value and purpose of the documentation and how well aligned to the agile values your team really is. Many times teams have a legitimate need to document more than another team if aspects of their team stretch the agile values of co-location, and work-in-progress. We will look at what agile values contribute to the documentation conundrum helping you make and facilitate better decisions about documentation.
Learning Objectives:
Evaluate the drivers and context for documentation needs and its value to others
Distinguish what team models and agile values influence documentation needs
Look at common reasons teams document and dispel myths of documentation
Event Trail(s)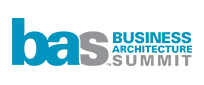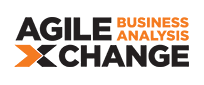 Speaker(s)

Angela Wick, CBAP, PMP
CEO
BA-Squared, LLC
Angela Wick is the Founder & CEO of BA-Squared, LLC a training and consulting company that helps modernize requirements practices. With over 20 years' experience she helps BAs, Product Owners, PMs, and teams develop the skills they need to inspire collaboration, creativity and innovation. Angela is passionate about helping traditional and agile teams build great products with great product and solution requirements practices.
Find out how Angela can help you at www.BA-Squared.com and get free requirements tips and trends by following Angela on Twitter
@WickAng
Angela's 2018 Presentations:
User Story Workshop: Creating High-Quality User Stories


Monday, November 5, 2018 (9:00 am – 12:00 pm)

Great Products Need More Than Just User Stories!


Wednesday, November 7, 2018 (2:00 pm – 2:45 pm)