2:55 pm – 3:40 pm | Interactive Session | Room: Grand Oaks EF
With vs Without: a Fun and Easy Way to Understand Business Agility
Presented by: Fabrício Laguna

Do you know what business agility means?
A revolution is in progress and those business that do not adapt will become obsolete in a short time. Driven by the new opportunities offered by Information Technology, organizations are reinventing themselves, taking up new spaces and leaving old competitors out of the market. Those who delay innovation will become obsolete in a short time.
At BBC 2017, we had the opportunity to see The Business Agility Manifesto*, with the core principles to be followed by organizations who want to stay relevant in the knowledge age. In this multimedia presentation, Fabrício Laguna exemplifies each of these principles in a fun, didactic and easy-to-understand form, comparing how companies WITH and WITHOUT agility behave.
Engage yourself in this revolution and help your business to innovate.
Learning Objectives:
Understand what agility really means and the difference of projects and business agility.
Identify how business WITH or WITHOUT agility behave and where your business fits in.
Learn what you must do to design strategy aligned and adaptive business.
Event Trail(s)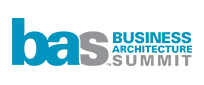 Speaker(s)

Fabrício Laguna
Consultant and Instructor
Gigante Consultoria Empresarial Ltda
Fabrício Laguna has a Bachelor in Computer Science, MBA, CBAP and PMP certified. He was the first Latin American CBAP in 2008. In 2009 he led the translation project of BABOK® Guide to Portuguese, and has been President of IIBA® São Paulo Chapter since 2012.
As an instructor he has taught almost 10,000 class hours in the last 10 years, helping professionals to enhance their skills.
As a specialist in Business Analysis, Project Management and Software Engineering, he helped several organizations to redesign their Systems Development Methodologies.
Fabricio is a founding partner of Gigante Consultoria, a Consulting and Training Company.
Fabrício's 2018 Presentations:
With vs Without: a Fun and Easy Way to Understand Business Agility


Wednesday, November 7, 2018 (2:55 pm – 3:40 pm)