2:55 pm – 3:40 pm | Presentation | Room: Grand Oaks AB
Case Study: BA Strategies for Success in a Consortium Environment
Presented by: Stuart Houlahan

The role of a BA in a consortium environment presents unique challenges for BA's. In this case study, Stuart Houlahan will guide you through his experiences working as a BA and Project Manager with the University of Ottawa developing and implementing the Entrada Platform™. He will share both the successful communication strategies and the unique challenges a BA faces in a consortium environment. Entrada, originally led by Queen's University, is an Integrated Teaching and Learning Platform™ developed and maintained by an international consortium of medical schools. It is designed to meet the specialized needs of Health Sciences education.
Learning Objectives:
Communication strategies when working with distributed multinational consortia
Navigating the BA role in a consortium environment
Key business analysis elements to successfully contribute to a consortium
Event Trail(s)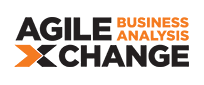 Speaker(s)

Stuart Houlahan, CBAP
Strategic Business Analyst
Houlahan Solutions Inc.
Stuart Houlahan is a CBAP Business Analyst, Portfolio Manager and Project Manager with over 25 years' experience in the ever-challenging world of business analysis. His consulting company, Houlahan Solutions, focuses on pre-project planning and high-level requirements to clearly articulate the business requirements. Stuart delivers powerful, concise, project proposals and detailed feasibility studies.
An independent strategic consultant, Stuart works with senior executives to formalize a business need into an actionable project. He has worked with organizations in the private and government sectors, from technology start-ups to the formality of large corporations and Federal Government.
Stuart has extensive experience identifying true business needs and determining innovative solutions that satisfy the short-term operational objectives as well as the strategic imperatives for an organizations' continued long-term growth and success.
Stuart's 2018 Presentations:
Case Study: BA Strategies for Success in a Consortium Environment


Wednesday, November 7, 2018 (2:55 pm – 3:40 pm)