2:55 pm – 3:40 pm | Presentation | Room: Grand Oaks I
The Living Process - Turning Process Theory into Business Value
Presented by: Phil Short

We all know how important process based management can be to modern business. We have great methodologies, excellent standards and powerful tools for analyzing and documenting them yet despite all of this, no amount of passion from BPM practitioners seems to be able to gain a foot hold for process based management in the boardrooms and more importantly the culture of most businesses.
It is however possible and has been achieved for two divisions of a major CPG company in Canada for two different reasons, operational improvement and acquisition. The key to the success is to bring the processes to life using language that business leaders and workers understand until it becomes clear that process provides solutions to business challenges. The integrity of the Business Architecture is absolutely important but left in its clinical form it has less relevance to the leadership and workforce. By showing how this Business Architecture can solve real business problems by presenting it in layman's terms effectively shows value and adoption follows. Stop selling what and how and start selling why.
This presentation will explain the approach, the tools and the messaging that was used to transition leadership teams with little time for process based management to leadership teams where the value and understanding of process based management is now being embedded in the culture because the value to the business is understood and it is set up in a way that is sustainable for the future.
Learning Objectives:
How to sell BPM to Leadership
Creating a Process Improvement Culture
Practical Application of the Business Agility Manifesto
Event Trail(s)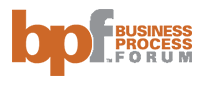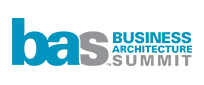 Speaker(s)

Phil Short
Chief Enterprise Engineer / IT Director
Mars Canada Inc
Phil has worked for Mars Incorporated for 23 years and has led the IT organization for the Canadian business for the past 10 years. He has a passion for Business Process Management and its ability to enable effective business operation and more importantly business transformation. In the past decade he has led the Canadian organization through multiple transformations ranging from SAP ERP, Supply Chain Planning, Sales and Operations Planning and multiple other business change initiatives. The adoption of a BPM approach has enabled the Canadian businesses to transform more quickly, for less cost and with superior results compared to many other business units. He has also presented several papers at conferences on BPM and was a co-author of the book 'Questioning BPM?'. He offers a practical perspective and looks to share learnings with others.
Phil's 2018 Presentations:
The Living Process - Turning Process Theory into Business Value


Wednesday, November 7, 2018 (2:55 pm – 3:40 pm)