4:20 pm – 5:05 pm | Presentation | Room: Grand Oaks AB
Driving Innovation while being a Proxy Product Owner
Presented by: Tahnee Hasan, Jennifer Forrest

Product Owners on Agile teams are meant to serve as the voice of the customer. As such, they are responsible for driving innovation and defining customer value to the product team. The Product Owner (PO) must be empowered to prioritize the work and make far-reaching decisions about the solution being developed. In an ideal world, Product Ownership is a full-time role and is co-located with the Agile team. However, since this person is also often a business SME, they usually have a myriad of other responsibilities that minimize their availability to the team. This is when someone other than the true PO is tapped to play the role, and that someone is often the BA. In this session, we will visit different scenarios in which a Proxy Product Owner exists and provide recommended steps to ensure the team focus is still on delivering an innovative and valuable solution.
Learning Objectives:
Role and responsibilities of the Proxy Product Owner
How to define value for the team and drive innovation
Tools and techniques
Event Trail(s)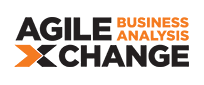 Speaker(s)

Tahnee Hasan
Practice Lead, Digital Strategist, and Agile Business Analyst
Excella Consulting
Tahnee Hasan leads the Technical Business Analysis practice at Excella Consulting. She provides Digital Strategy, Agile, and Business Analysis consulting services to commercial, non-profit, and federal clients in the Washington DC area. Tahnee coaches, mentors, and trains clients in improving their focus on customer-value driven product delivery using iterative, incremental methods.
Tahnee's 2018 Presentations:
Driving Innovation while being a Proxy Product Owner


Wednesday, November 7, 2018 (4:20 pm – 5:05 pm)

Jennifer Forrest
Project Lead and Agile Business Analyst
Excella Consulting
Jennifer Forrest is a Project Lead, Agile Business Analyst, and Scrum Master at Excella Consulting. She has worn many hats throughout her career, including Senior Business Analyst, Team Lead, Project Control Officer, Quality Auditor, and Project Manager. She currently leads a team in modernizing data analytics, introducing agile best practices, and implementing a new web public engagement platform.
Jennifer's 2018 Presentations:
Driving Innovation while being a Proxy Product Owner


Wednesday, November 7, 2018 (4:20 pm – 5:05 pm)