5:15 pm – 6:00 pm | Presentation | Room: Grand Oaks EF
Taking Business Decisions from Plain English Through Implementation
Presented by: Ben-Johan van der Walt, Kristen Seer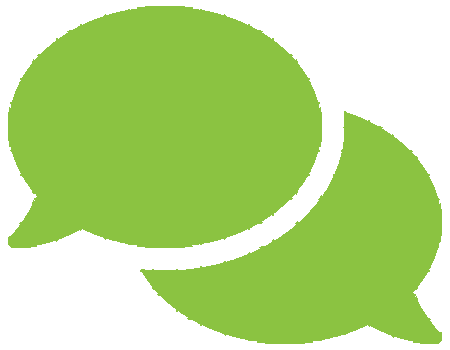 Hear how this presentation relates to Innovation in the Fast Lane
.
Your business decisions are buried in application code, making it difficult, sometimes impossible, to respond in a timely fashion to continuously changing business requirements. As a result, your organization decides to move these decisions to a central repository for easy access, visibility and traceability. But where do you begin?
In this session, we will illustrate the end-to-end approach and techniques you can use to express the business decisions and rules in plain English and how to translate them into technical rules. The process starts with working with the product owner, business analysts and subject matter experts to express and manage business decisions in plain English and ends with validating the output of the rules with the original business requirements.
Learning Objectives:
Produce a well defined concept model from plain English business decisions
Use the concept model as an input to drive the development of a domain model
Translate plain English decisions and rules into technical rules consumable by a BRMS
Event Trail(s)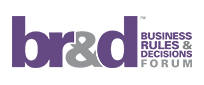 Speaker(s)

Ben-Johan van der Walt
Solutions Architect
Vizuri
Ben-Johan van der Walt has more than 22 years experience as a Solutions Architect. He leads the Business Rules and Process Practice at Vizuri, architecting and developing business rules/decisions and processes to improve customer agility and profitability using decision management and modeling. He also offers outstanding project planning, execution, mentoring, education and support to colleagues and customers.
Mr. van der Walt's primary focus is on solving complex decision management challenges through designing and modeling business processes and decisions using leading technologies. As the architect on many rules engagements, he leads projects on both the technical and analytical sides to successfully bridge the gap between business and IT.
Ben-Johan's 2018 Presentations:
Taking Business Decisions from Plain English Through Implementation


Wednesday, November 7, 2018 (5:15 pm – 6:00 pm)

Kristen Seer
Senior Consultant
Business Rule Solutions, LLC
Kristen Seer is a Senior Consultant with Business Rule Solutions, LLC. She has worked as a business analyst in industries such as retail, pharmaceuticals, insurance, finance, energy and government.
Her practice focuses on helping clients introduce the business rules approach, including setting up centers of excellence, conducting training in harvesting and expressing Business Rules, mentoring business analysts, facilitating sessions to capture business rules, harvesting rules from source documents, redesigning business processes, and analyzing decisions.
Her thirty-year career has encompassed roles as business analyst, rule analyst, data analyst, and project manager. Kristen is a popular speaker at the annual Building Business Capability conference (www.buildingbusinesscapability.com) and has written several articles published in the Business Rule Journal (www.brcommunity.com)
Kristen's 2018 Presentations:
Taking Business Decisions from Plain English Through Implementation


Wednesday, November 7, 2018 (5:15 pm – 6:00 pm)

Business Rules Excellence Panel


Friday, November 9, 2018 (8:00 am – 8:45 am)