5:15 pm – 6:00 pm | Presentation | Room: Cibolo 1-3
Using Analytics to Standardize Processes and Applications
Presented by: Steve Hayes

Case Study: ConocoPhillips is a global oil and gas exploration company with business units across the globe that often work autonomously. This has created a large IT application portfolio of over 1,000 applications as well as many applications developed internally. Many of these are used to support similar business processes in the different business units. A Business Capability Model with a 3 tier hierarchy was developed specific for ConocoPhillips but based on an industry standard framework. Business Units were surveyed to align their applications to the capabilities in these frameworks and capabilities were aligned with processes. This information, along with costs, #users, and other application data were entered into a data base. A data analytics tool (SpotFire) was used to analyze the data in a variety of ways, to identify the best opportunities to standardize processes and applications. Standardization is helping to not only reduce IT spend by rationalizing the portfolio, but also standardizing processes for collecting data that rolls up to the Corporate Headquarters. This is streamlining our ability to have data ready for analysis for critical decisions.
Learning Objectives:
Aligning Business Processes to Business Capability Models
How to use analytics to identify the best process and application standardization opportunities
What data should you be capturing about your applications and processes
Event Trail(s)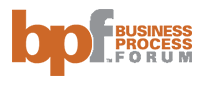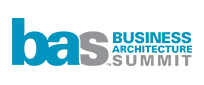 Speaker(s)

Steve Hayes
Senior Business Analyst
ConocoPhillips, Houston
Steve Hayes is the recognized global expert in Business Process Management & Process Improvement at ConocoPhillips. He has 17 years experience and has worked world wide in helping improve and standardize processes. His career has seen him lead and participate in global initiatives of process improvement for Global Shared Services, Operations Excellence, and Supply Chain. He has led integration efforts of processes and applications for company acquisitions, developed Operation Management Systems, and led the team that mapped and documented all the business processes for an LNG plant prior to it going into production. His most recent work has been in Robotic Process Automation and Global Process Simplification and Standardization.
Steve's 2018 Presentations:
Using Analytics to Standardize Processes and Applications


Wednesday, November 7, 2018 (5:15 pm – 6:00 pm)