8:00 am – 8:50 am | Presentation | Room: Grand Oaks H
Better Requirements from Process Flows
Presented by: Vince Vienneau, Florence Tomjack

New to requirements elaboration? Having to coach or manage a requirements effort? This session will present high-impact techniques to improve stakeholder satisfaction and requirements quality through effective process flow modeling. Learn how to (1) Plan and introduce the process flow technique, (2) Improve stakeholder facilitation and (3) Effectively review work products. Tools from this session include a checklist for effectively inspecting both process flows and requirements. Leveraging experience from projects engaging private industry and government sector clients, these techniques will help analysts grow in their ability to successfully communicate across project teams and stakeholder groups.
Learning Objectives:
Improve project planning
Effective facilitation
Checklist review of process flows and requirements
Event Trail(s)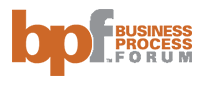 Speaker(s)

Vince Vienneau
Director, Management Consulting
KPMG LLP
Vince has been engaged in organizational analysis and transformation through business architecture, process redesign, functional assessments, and program development for 15 years. Vince has managed large, complex analytical projects involving extensive design, facilitation, stakeholder management, and integration. Most notably, Vince has been the national enterprise architecture lead for State and Local Government clients and has developed, leveraged, and continually maintains KPMG's Enterprise Reference Architecture (KERA©). KERA is used to manage the complexity and risk associated with designing and planning for the business and technical implementation predominantly for Health & Human Services modernization. Vince is responsible for developing the assets and human capabilities that will respond to developing trends in the market.
From his time in Canada, Vince has worked in the public sector and health care industries supporting organizational transformation and the development of eHealth capabilities. He has worked with Hospital, Regional agencies, to develop and implement eHealth priorities locally, and Provincial organizations and to develop program level business architectures and advance their enterprise architecture governance processes in general.
Vince's 2018 Presentations:
Better Requirements from Process Flows


Thursday, November 8, 2018 (8:00 am – 8:50 am)

Florence Tomjack
Manager, Advisory, HHS Domain — State/Local Soluutions
KPMG LLP
Florence Tomjack is a Certified Business Analysis Professional, within the HHS domain of the Government Advisory practice of KPMG, a global management consulting firm. Mrs. Tomjack established her career in private industry with operations improvement projects by achieving cost reductions and streamlining service cycle times. As a consultant, she implemented systems automation and performed assessment of business operations, achieving quality governance certifications for her clients. Since 2005, Mrs. Tomjack has focused on consulting exclusively for government sector clients -- performing strategic planning, business architecture and systems integration design projects. Mrs. Tomjack is an effective facilitator, motivating stakeholder participation and consensus building. Her education includes a BS from the industrial engineering/operations research program of Virginia Tech and an MBA from Baylor University.
Florence's 2018 Presentations:
Better Requirements from Process Flows


Thursday, November 8, 2018 (8:00 am – 8:50 am)