11:50 am – 12:50 pm | Presentation | Room: Grand Oaks G
Reconciling Product Owner (PO) and Business Analyst (BA) Roles
Presented by: Robin Goldsmith

The Product Owner (PO) role is an Agile invention that doesn't naturally occur in organizations. Yet, the PO is arguably the most essential and too often poorest-performed project role. Difficulties often stem from business analysis responsibility attributed to the PO, which many POs are ill-equipped to perform effectively and can create conflicts between the PO and Business Analysts (BAs) when present. Ironically, PO difficulties can be even greater on the many Agile projects that don't even have BAs, at least not explicitly. Increasingly, experienced BAs seek PO roles, for which they in turn may not be appropriate. This interactive session candidly evaluates each role and suggests ways both can participate to mutual advantage and thereby enhance Agile project success.
Learning Objectives:
Identify key elements and strengths of effective POs and BAs
Evaluate challenges each faces, especially BAs acting as POs
Suggest ways both roles can participate productively to enhance Agile project success
Event Trail(s)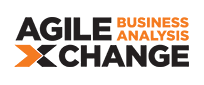 Speaker(s)

Robin Goldsmith, JD
President
Go Pro Management, Inc.
Robin Goldsmith, JD works directly with and trains business and project professionals based on decades of hands-on requirements, acquisition and outsourcing, ROI, QA/testing, project and process management experience in all capacities for a wide variety of applications in and for financial, governmental, health care, retail, distribution, and manufacturing organizations. A subject expert for TechTarget's
SearchSoftwareQuality.com and IIBA® BABOK v2, he is author of Discovering REAL Business Requirements for Software Project Success and the forthcoming book Cut Creep—Put Business Back in Business Analysis to Write Right Agile User Story and Acceptance Test Requirements Right.
Robin's 2018 Presentations:
Reconciling Product Owner (PO) and Business Analyst (BA) Roles


Thursday, November 8, 2018 (11:50 am – 12:50 pm)