2:10 pm – 2:55 pm | Presentation | Room: Grand Oaks I
Taking a Value-oriented Approach to Planning & Prioritising Strategic Transformation Investments
Presented by: Terry Roach

IDC Research estimates that the global spend on Digital Transformation initiatives in 2018 will exceed US$ 1.7 Trillion, the largest wave of technology investment ever made in transforming the way the businesses operate. Given the level of expenditure, how are organisations deciding where to allocate that investment? It is well understood that a Digital Transformation initiative is not simply an exercise in deploying a new set of technologies, but about discovering and implementing new ways to do business and interact with customers digitally. So how does a business identify new digital business opportunities and and how do they prioritise which opportunities to invest in?
This session will explore these question by looking upstream of digital technology, upstream of transformation delivery and even upstream of the digital strategy, to the essence of what value is there in doing business digitally. By clearly articulating a Digital Value Proposition organisations can create carefully crafted digital offerings that target new opportunities for engaging with the emerging needs and demands of their digital customers.
In this session you will learn:
The anatomy of a Digital Value Proposition - new offering targeted at specific customer segments
The outside-in perspective of Value Delivery from the customer experience
The inside-out perspective of Value Creation from the businesses value-streams
Scoping and prioritisation of Business Capability uplifts which enable new digital opportunities
Event Trail(s)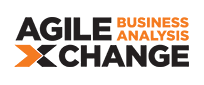 Speaker(s)

Dr. Terry Roach, Ph.D.
CEO
Capsifi
Terry is the CEO and founder of Capsifi, an Australian software company specialising in business modelling. He is an enthusiastic advocate of business modelling and the practice of business architecture.
He is the author of the 'CAPSICUM Framework for Strategically Aligned Business Architecture', the result of his 2011 PhD thesis from the University of NSW and continues to lecture post-graduate university courses in Enterprise Architecture and Conceptual Modelling Techniques.
Prior to founding Capsifi he held a variety of executive roles with major global technology companies (including PeopleSoft, Oracle, IBM, Apple) managing teams of Solutions Architects and Business Analysts.
Terry's 2018 Presentations:
Capability Maps — The Scaffold for Dynamic Business Traceability & Alignment


Wednesday, November 7, 2018 (2:30 pm – 2:50 pm)

Taking a Value-oriented Approach to Planning & Prioritising Strategic Transformation Investments


Thursday, November 8, 2018 (2:10 pm – 2:55 pm)