2:10 pm – 2:55 pm | Presentation | Room: Grand Oaks G
Using Natural Language Business Rules to Transform Customer Service
Presented by: Jasmine Lee

Organizations can succeed or fail based on their ability to provide great service to their customers. For companies, customer service can be the differentiator that wins market share from competitors. For government organizations, citizen service is the critical link to ensure that people know about the programs that can benefit them, are given consistent, personalized, real-time advice — and to help people understand their obligations. So how is this about business rules? Studies show that most people prefer automated self-service, and yet most phone calls to contact centers are the result of failed self-service. Self-service most often fails due to organizations' inability to document and implement complex business logic. In this session, Jasmine Lee will present an approach to modeling, testing and deploying natural language business rules. She will demonstrate an approach that empowers business owners to not only define their business needs, but also to rapidly deploy real systems that deliver modern, automated customer service. The presentation will include vignettes from both commercial and government organizations that have used this approach.
Event Trail(s)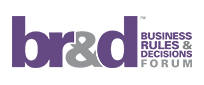 Speaker(s)

Jasmine Lee
Policy Automation Specialist
Oracle
Jasmine Lee has been working in the realm of business rules for over 16 years around the world, including in North America, the United Kingdom and Australia.
Jasmine is a passionate advocate for the benefits of natural language rule authoring, and the importance of being able to explain decisions made by business rules, which has led to one of her mottos over the years – "the answer is only half the answer, you've gotta have the why as well!"
Jasmine's particular area of focus has been Public Sector and helping governments transform complex legislation, regulations and policy into IT systems – using principles that can also be applied in a commercial context. In more recent years, this has also included helping organizations understand how they can make their rules more approachable to customers, citizens and businesses through improved online customer experience.
Jasmine has a law degree and a science degree from the Australian National University.
Jasmine's 2018 Presentations:
Using Natural Language Business Rules to Transform Customer Service


Thursday, November 8, 2018 (2:10 pm – 2:55 pm)