2:10 pm – 2:55 pm | Interactive Session | Room: Grand Oaks EF
Visual Thinking for Better Meetings
Presented by: Marisa Boevers, Laura Sebulsky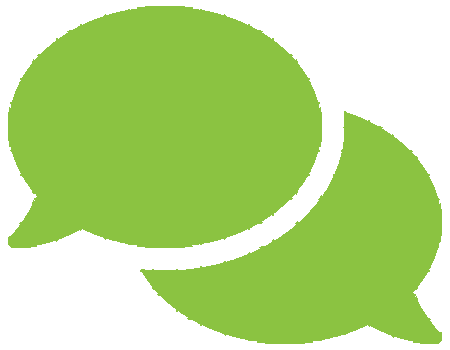 Hear how this presentation relates to Innovation in the Fast Lane
.
For most of us, meetings are part of our everyday work life.
When a meeting is good, it's really good. It leaves participants feeling energized and inspired. It unites teams around a common goal and purpose. It results in more productivity in an hour, a day, or a week than the team would've had in twice that amount of time on their own.
And when a meeting is bad, it's really bad. It leaves participants feeling drained and bored and wondering what they were just subjected to. It creates confusion, frustration, and division. It brings productivity to a grinding halt.
At ThoughtForm, we often hear from clients that our meetings and workshops are unlike any they've ever attended. Whether we're hosting a client for a workshop or gathering as an internal team to brainstorm approaches, we leverage visual thinking to make the most of our time together. Without a doubt, it makes our meetings more effective and efficient. Participants are more deeply engaged in the conversation, which allows them to build understanding quickly. They feel inspired to get together, get creative, and get things done.
In this session, we'll share our tips and exercises for using visual thinking to plan, execute, and document better meetings and share a case study of how one of clients adopted our techniques to use in their technology partner planning meetings.
Learning Objectives:
Understand why making ideas visual improves meetings
Learn how to plan, execute, and document meetings using visual thinking
Learn about dozens of visual thinking exercises
Speaker(s)

Marisa Boevers
Business Designer
ThoughtForm
Marisa believes that good communication is the solution to almost all problems in business (and life!).
Playing a dual role at ThoughtForm as our Director of Marketing and also as a Business Designer, Marisa is focused on the intersection of business strategy and communication strategy. With a passion for the value of visual thinking and a systems approach, Marisa loves to work on go-to-market and offering launch projects, as well as strategic planning, process design, and change management initiatives. With a deep concentration in both health care and manufacturing industries, Marisaloves learning about client's businesses and applying ThoughtForm's expertise to solve problems and break new ground.
Marisa's 2018 Presentations:
Visual Thinking for Better Meetings


Thursday, November 8, 2018 (2:10 pm – 2:55 pm)

Laura Sebulsky
Business Development Specialist
ThoughtForm
Laura is a skilled, creative individual with more than a decade in the sales & marketing arena. Her experience spans several industries and sizes, from micro start-ups to Google. Laura has a passion for people and their stories, making her a versatile and dynamic business development and marketing lead on any project. She has worked for some of the most exciting hospitality groups in the northeast, designing luxury events and executing annual marketing plans with proven success. Laura is a recipient of the HR Network Education Solutions Award.
Laura holds a BA in Business Communications from West Virginia University and a professional development certification in Negotiation & Persuasion, and Entrepreneurship from the University of Pennsylvania.
Laura's 2018 Presentations:
Visual Thinking for Better Meetings


Thursday, November 8, 2018 (2:10 pm – 2:55 pm)