3:05 pm – 3:50 pm | Presentation | Room: Cibolo 1-3
Future Proofing Process Management
Presented by: Holly Lyke-Ho-Gland

Being adept at Lean, Six Sigma, or business process management is no longer enough. In a recent survey by APQC, we found that 88% of process practitioners feel the discipline needs to change to stay relevant.
With the accelerated changes in our business ecosystems brought on by demands for agility, customer-centricity, and the adoption of new technologies we risk losing our relevancy. However, no crisis is without its opportunity. These same changes provide a unique prospect to advance the state of our art and make process management a critical part of your organization's continued success.
This session will walk participants through:
key drivers in agility, customer-centricity, and technology behind the need for change,
skillsets and methodologies to improve relevancy,
and methods for improving integration with partners like IT.
Learning Objectives:
Understanding the opportunity created by the need for change
Overview of what needs to change to stay relevant
The skillsets and methodologies needed to improve flexibility and customer-centricity
Event Trail(s)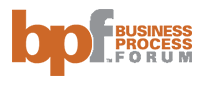 Speaker(s)

Holly Lyke-Ho-Gland
Principal Research Lead
APQC
Holly Lyke-Ho-Gland is a principal research lead at APQC, with over ten years of business research and consulting experience. Her focus has predominantly been on best practices in business processes, change management, corporate strategy, and R&D. In her role as principal research leas for process and performance management at APQC, she is responsible for conducting and publishing research on process management , continuous improvement, benchmarking, strategic planning, and organizational performance management.
Holly's 2018 Presentations:
Future Proofing Process Management


Thursday, November 8, 2018 (3:05 pm – 3:50 pm)