3:05 pm – 3:50 pm | Presentation | Room: Grand Oaks I
Being a BA in an Agile World
Presented by: Brian Watson

Agile. One single word has sparked an unprecedented amount of confusion in the technology world. Did your organization throw out your business analyst team when it went "agile"? Have they banned all documentation? Are teams struggling to see the "big picture today"?
These are real examples that Brian Watson has encountered. Brian reveals the facts and busts the myths about requirements, documentation, teamwork and the role of the business analyst in an agile environment. Often the relationship between the product owner and the team develops through the activities normally associated to business analysts. Learn how this relationship grows through identifying and building a minimum viable product (MVP), which manifesto principles are critical to your business analysts, the truth behind the cost of extensive documentation, how to use "just enough" documentation to be successful, and discover how to harness your business analysis skills to navigate the stormy waters of an agile transformation.
Learning Objectives:
Collaboration
Product Vision
Understand principles of simplicity
Appreciate the purpose of MVP's
Ease of lightweight documentation
Event Trail(s)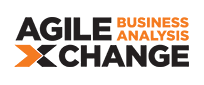 Speaker(s)

Brian Watson
Coach
Brain Train, LLC,
Brian has more than 20 years of experience in software development and 12+ years practicing agile. Brian has supported enterprise clients across multiple industries including: government, insurance, utilities, consulting services, financial services and manufacturing. Previously Brian was VP, Services at VersionOne and PMO Manager and Director of Project Delivery for a regional consulting company. He has spoken at a number of conferences including: Better Software West, Cincinnati Day of Agile, Path to Agility, Agile Day Atlanta, Keep Austin Agile and Central Ohio PMI Professional Development Day. Brian is a member of PMI and President of the Columbus Chapter of the IIBA. He has a Masters of Education from Purdue University. When not coaching, Brian enjoys golfing and drinking craft beer.
Brian's 2018 Presentations:
Being a BA in an Agile World


Thursday, November 8, 2018 (3:05 pm – 3:50 pm)