3:05 pm – 3:50 pm | Presentation | Room: Grand Oaks EF
Client Experiences With Managing Decisions In The Cloud
Presented by: Swami Balasubramanian, Pierre Berlandier

Using a hybrid or native cloud computing model is now a prevalent path for new business applications. It means a lower adoption barrier for the enterprise business decision management and operationalization practice. It also makes it possible to integrate automated business decisions in different and more innovative ways, including cognitive systems and big data applications. In this presentation, we survey different business use cases we have encountered in different industries and the cloud architectural patterns for decision management that we have proposed to best support them. We expose the unique benefits, issues and best practices around rule development and management, continuous integration, security and governance that arise from a using cloud model.
Learning Objectives:
How to best organize decision management on an hybrid cloud
How to match decisions types to solution architectures
Impact of cloud model and tools on decision services lifecycle
Event Trail(s)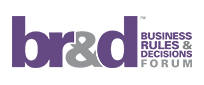 Speaker(s)

Swami Balasubramanian
Senior Managing Consultant
Hybrid Cloud Lab Services, IBM
Swami is a Solution Architect wthin the Hybrid Cloud Lab Services organization of IBM Cloud. As a IBM professional services consultant, Swami has worked with hundreds of clients world-wide to successfully implement hybrid cloud solutions. Swami has used his academic background in expert systems and applied statistics to help clients optimize and manage their operational decisions; and to detect / apply insights from business events. Swami is a certified IT Architect, and is a Open Group certified Master IT Architect. Swami holds over 75 software patents.
Swami's 2018 Presentations:
Client Experiences With Managing Decisions In The Cloud


Thursday, November 8, 2018 (3:05 pm – 3:50 pm)

Pierre Berlandier
Senior Technical Staff Member - Decision Lab Services
IBM
I am a Senior Technical Staff Member (STSM) with the IBM Cloud organization and a recognized thought leader on Operational Decision Management. As part of the ILOG and IBM Services organization for more than 20 years, I have focused on helping clients adopt and succeed with the different incarnations of the rules programming paradigm on over a hundred different projects, from Artificial Intelligence to real-time Intelligent Agents, to Decision Management systems.
I received a Ph.D. in Computer Science from INRIA in France, specializing in Artificial Intelligence algorithms and working on the synergy between the rules and the constraint programming paradigms.
Pierre's 2018 Presentations:
Client Experiences With Managing Decisions In The Cloud


Thursday, November 8, 2018 (3:05 pm – 3:50 pm)