4:30 pm – 5:15 pm | Presentation | Room: Cibolo 1-3
Art of Process! Tribal Knowledge to Enterprise Brilliance
Presented by: Carla Wolfe

You will gain a proven straight-forward, enterprise-level approach to implement and manage your business processes. Learn how to move from fragmented tribal knowledge to a holistic process-based culture leveraging an enterprise framework. Dissolve obstacles and silos and infuse energy and innovation into the real reason for your work (your customer) using a mutually designed enterprise process architecture. Hear precisely, how a Baldrige recipient learned to deliver stunning results within 5 years, by implementing consistent, sustainable, end-to-end processes using an Enterprise Process Model. You will leave with multiple tools and insights for planning and/or sustaining your process-based performance to ensure process becomes part of your organizational DNA. Not an overlay. Not second. Just 'how you work!"
Learning Objectives:
Identify key components for implementing Enterprise Process Architecture
Recognize cultural change impact of implementing Enterprise Process Architecture
Recognize impact of a process-based culture for optimizing organizational performance
Event Trail(s)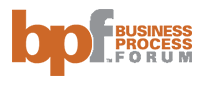 Speaker(s)

Carla Wolfe, CBAP
Chief Architect
Art of Process
As Vice President, Carla Wolfe led the disciplines of Business Process Management, Business Analysis and Project Management for Elevations Credit Union, which were foundational in Elevations' win of the 2014 Malcolm Baldrige National Quality Award and the 2013 Rocky Mountain Performance Excellence PEAK award. Carla has earned her CBAP and holds a Lean Sigma Green Belt. She has been an invitational presenter in over 30 events, including the 2015 Malcolm Baldrige Quest Plenary Session. Before joining Elevations Credit Union, Carla was a Senior Consultant with Hudson Financial Solutions leading business process improvement projects. She returned to consulting in 2017, and is guiding organizations in developing and implementing Enterprise Process Models as a cornerstone for engaged process-based cultural change.
Carla's 2018 Presentations:
Art of Process! Tribal Knowledge to Enterprise Brilliance


Thursday, November 8, 2018 (4:30 pm – 5:15 pm)