4:30 pm – 5:15 pm | Presentation | Room: Grand Oaks EF
Empowering the Business through Operational Health Assessments
Presented by: Eileen Boster, Christy Hartner

This session will introduce the audience to the Operational Health Assessment methodology, techniques, tools and deliverables. The session will provide a step-by-step description of the process, how to use each tool, and the benefits achieved in real-life project examples from Commerce Bank. Tools used in the Operational Health Assessment include: Strategy on a Page; Capability Map; Capability/System Mapping; Roles & Responsibilities Matrix; Gap Analysis; Business/IT Strategy Alignment Document; Benefit Quantification; and Project Roadmapping.
Learning Objectives:
exposure to new technique
templates & instruction for use
practical use of Business Architecture concepts
Event Trail(s)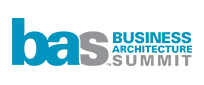 Speaker(s)

Eileen Boster
Business Management Consultant
Commerce Bank
Eileen is a results-oriented IT Leader with extensive experience working for Fortune 500 companies, across a wide range of industries. She has proven abilities leading application development, project delivery and process improvement teams. She has been at Commerce Bank for the last seven years, in a variety of leadership roles. For the last four years she has been an internal management consultant, providing internal consulting and program management primarily for the Commercial line of business. Recent consulting engagements have included Operational Health Assessments for our Business Card, AP Automation Payments, and Merchant Services products. She has also led projects to stand up both Enterprise Data Governance and eSignature Governance structures for Commerce Bank.
Eileen's 2018 Presentations:
Empowering the Business through Operational Health Assessments


Thursday, November 8, 2018 (4:30 pm – 5:15 pm)

Christy Hartner
Senior Vice President
Commerce Bank
Christy Hartner has worked at Commerce Bank in Kansas City for 17 years, most recently leading the Advisory Services Consulting Group and now as Senior Vice President. This team is aligned within the Information Technology Business Office and provides enterprise-level services. It consists of Business Process Management (BPM) Consultants, Business Consultants, and Solutions Architects. During her 6 years in this role, Christy helped drive the maturation of the BPM practice into the current model by:
Establishing a Benefits Realization Approach
Creating a Heath Check Protocol
Developing a BPMS Automation Prioritization Plan
Formalizing an ROI Model for the BPM Practice
Providing a Cross-Functional Strategic Consulting Team
Founding a local BPM Users Group in the Kansas City area (consisting of approximately 50 large companies with an established BPM discipline).
Prior to Commerce Bank, Christy worked in a Management Development Program at the Federal Reserve Bank of Kansas City, and has a total of over 30 years in the banking industry.
Christy's 2018 Presentations:
Empowering the Business through Operational Health Assessments


Thursday, November 8, 2018 (4:30 pm – 5:15 pm)