8:55 am – 9:40 am | Presentation | Room: Cibolo 1-3
Business Capabilities as a Catalyst for Change
Presented by: Jeanine Bradley

A group has convened to talk about future state and they are jumping straight into technology solutions to solve their business problems. Does this sound familiar? True transformational change requires insights and focus on the full sprectrum of how a business operates; people, process, technology, and data. The level of complexity can be overwhelming and pulling people out of their day to day tactical delivery view points can be daunting. Navigating priorities and understanding strategic intersections is almost impossible without a blueprint of your business enabling group analysis and informed decision making. Most of us are working with stakeholders at different levels of understanding and need to meet them where they are and take them where our company needs them to be. Come explore the power of business capability modeling, value streaming, and road mapping. Learn how to leverage these techniques to align your stakeholders and enable your digital transformation journey.
Learning Objectives:
Create stakeholder alignment on strategic priorities
How to simplify complexity
Engaging your stakeholders
Event Trail(s)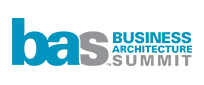 Speaker(s)

Jeanine Bradley
Director, Cross Functional Program Management
Redhat
Jeanine has had an interesting career path over the past 20 years serving in roles spanning sales, marketing, operations, consulting, project/program management, business architecture, and strategic planning. I've been in roles with direct reports in 6 different countries, running global programs in 4 regions with 26 work streams, and as an individual contributor serving as a champion of change in the most challenging of political arenas. The span of variety in my career has awarded me with a unique insights on business drivers and motivators and the ecosystem of enablers needed to deliver sucessful outcomes.
Jeanine's 2018 Presentations:
Business Capabilities as a Catalyst for Change


Friday, November 9, 2018 (8:55 am – 9:40 am)