10:00 am – 10:45 am | Presentation | Room: Cibolo 1-3
Building the Bridge between Strategy & Effective Implementation
Presented by: Columbus Brown, Andrew Mathieson

Bridging the gap between having an effective strategy and implementing it well is a challenge facing most organizations today. Southwest connect People to what's important in their lives through friendly, reliable, and low-cost air travel. Business capabilities capture what Southwest needs to achieve its desired business outcomes. This presentation will cover how Southwest Airlines is navigating the challenge of managing these capabilities through the Strategy to Execution value stream. Specifically, we will demonstrate the importance of metrics to measure maturity, ways to prioritize them, and determining how projects interlock to achieve the strategy.
Learning Objectives:
Learn how to identify metrics to measure the maturity of strategies through capabilities
Learn how to prioritize capabilities and drive the appropriate demand
Understand how to determine project dependencies to achieve strategy
Event Trail(s)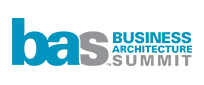 Speaker(s)

Columbus Brown
Manager - Business Architecture & Analysis
Daugherty Business Solutions
Columbus is an innovative advisor with 15 years of business and technical expertise driving strategy, transformation, and market initiatives across organizations. He develops simple solutions to complex client challenges using entrepreneurial techniques, design thinking, and business architecture. Columbus is the President of the IIBA, Fort Worth Chapter and cofounder of the Dallas- Fort Worth Business Architects Network. Columbus holds a BSME and a MBA in Finance from LeTourneau University.
Columbus's 2018 Presentations:
Building the Bridge between Strategy & Effective Implementation


Friday, November 9, 2018 (10:00 am – 10:45 am)

Andrew Mathieson
Enterprise Business Architect
Southwest Airlines
Andrew Mathieson currently serves as the Enterprise Business Architect within Southwest Airlines Technology Department. In this role, Andrew is responsible for improving efficient and effective delivery across the Enterprise. Andrew is tasked with ensuring that historically disparate frameworks and data are connected through Business Capabilities, including Process, Data, Application Architecture, Finance, People and Planning & Strategy. Andrew joined Southwest in 2015 as an Enterprise Architect in EA and was key in moving forward the maturity of the Business Process Architecture method and building the relevant team. Andrew earned a Bachelor of Arts from the University of Toronto and a degree in Computer Science from Seneca College. He is married to his wife, Angel, and they have four children.
Andrew's 2018 Presentations:
Building the Bridge between Strategy & Effective Implementation


Friday, November 9, 2018 (10:00 am – 10:45 am)