10:00 am – 10:45 am | Presentation | Room: Cibolo 6
Adopting Agile Practices: Empower, Engage, and Improve Efficiency
Presented by: Margaret Latonio

With new technology and new legislation rapidly changing health care, HMSA's Business Configuration and Implementation Services (BCIS) department recognized the need to change the way work was executed. To achieve HMSA's M?hie 2020 vision of a community-based health care system and meet consumers' quickly shifting wants and needs, BCIS applied agile practices. This change in how work was executed required new ways of thinking, organizing, and managing. In this session, Margaret will describe how BCIS is working in a new way that allows for quick delivery of better solutions to its consumers and empowerment of employees to make decisions, move quickly, and deliver value. Attendees will gain knowledge about BCIS' adoption of agile practices, the tools and techniques applied in this effort, and lessons learned.
Learning Objectives:
Learn how one organization effectively adopted agile practices
Understand the challenges associated with adopting agile practices
Gain the knowledge and tools to apply agile practices in your organization
Event Trail(s)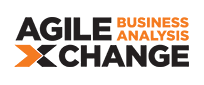 Speaker(s)

Dr. Margaret Latonio
Manager
Hawaii Medical Service Association (HMSA)
Dr. Margaret Latonio leads a team of enterprise business analysts and process improvement advisors at Hawaii Medical Services Association (HMSA). Her recent accomplishments include establishing an enterprise business analyst development program and HMSA's Business Analysis Center of Excellence. Currently, Margaret is actively engaged in ensuring the organization's enterprise business analysts are equipped with the knowledge and skills needed to continue to add value and achieve better business outcomes. Margaret's passion for advancing the business analysis profession extends beyond her work environment. She currently serves as the Vice President of the IIBA® Hawaii chapter.
Margaret's 2018 Presentations:
Adopting Agile Practices: Empower, Engage, and Improve Efficiency


Friday, November 9, 2018 (10:00 am – 10:45 am)