10:00 am – 10:45 am | Presentation | Room: Grand Oaks H
Continuous Business Optimization by Intelligent Process Automation
Presented by: Satyendra Rana

Improving quality, efficiency, and effectiveness by continuous process improvement has been a key imperative for most organizations for over three decades now. Historically, the benefits of process automation has been about standardization, reuse, and predictability, but the very same traits become bottlenecks in the current era of highly digitized and agile global business environment. This talk will provide a perspective on how to transition from traditional business process automation practices to intelligent and cognitive process automation.
Attendees will learn:
How intelligent process automation fundamentally differs from traditional process automation
How to realize the full potential of machine learning, AI, and cognitive technologies for process transformation
How to achieve continuous business optimization by instituting cognitive decision-making processes
Event Trail(s)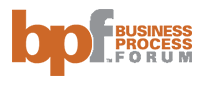 Speaker(s)

Satyendra Rana
Chief Technology Officer
diwo
A perpetual innovator and entrepreneur in his vocation, Satyendra Rana is an unapologetic challenger of status quo. Loven Systems is his latest act of that spirit, where he is leading the research and development of a big data science platform, called DIWO (Data In Wisdom Out), inspired by systemss thinking approach and cognitive science. In his exciting professional journey spanning over 35 years, Dr. Rana has built and sold companies in emerging technologies, held senior and executive leadership positions in various companies, won prestigious industry awards, served on the boards of startups, and has mentored many professionals. Dr. Rana holds a Doctorate Degree in Distributed Computing from Indian Institute of Technology, New Delhi, India where he was also a faculty member for over 4 years before migrating to USA.
Satyendra's 2018 Presentations:
Continuous Business Optimization by Intelligent Process Automation


Friday, November 9, 2018 (10:00 am – 10:45 am)