10:55 am – 11:40 am | Presentation | Room: Cibolo 6
Using Systems Thinking Approach to Deliver Business Value
Presented by: Oluwabori Odunaike

Most organizations today have come to understand that agility is needed to get ahead of competition. There is the need to constantly look inwards, inspect and adapt approaches, techniques and product offerings for any meaningful value to be created and achieved. As a result, Agile business analysts must learn to possess other key skills that can help the team achieve the success they aim for and deliver value that touch and improves their customers' lives. Even though we still work on business requirements and model solutions, but we now apply modern approaches like lean thinking to avoid waste and document just enough, just in time, rather than creating so much upfront and ending up with products that are unusable. In this fast-lane world where things change and evolve quickly, you will need to be able to see the whole end-to-end picture and understand true value from all stakeholders perspective. This will ultimately ensure you are constantly designing and building the right product or service that is valuable to the consumer. Be prepared to get your hands on with practical exercises and fun activities.
Learning Objectives:
How to make BA process and requirements more Agile
How to prioritize your work as an Agile BA
How to understand and map true value from the customer's perspective
How to apply three modern Agile approaches to constantly deliver valuable and exciting products that customers just love!
Event Trail(s)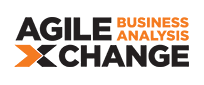 Speaker(s)

Oluwabori Odunaike
Lead Business Analyst
Lloyds Banking Group
Oluwabori Odunaike is a creative and an innovative Lead Business Analyst with over 16 years of experience in business and systems analysis, and technology consulting in Digital Products and e-Commerce projects in multiple industries. As an experienced hands-on Agile BA and Product Owner, Oluwabori has led and worked with digital product teams both as a Product Owner and an Agile BA, and he brings a wealth of experience in how to carve out and deliver true customer value using modern Agile techniques such as Scrum, Kanban & Lean. Oluwabori has helped a number of teams develop relevant skills that inspire collaboration, creativity and innovation whilst they transition into Agile ways of working. Oluwabori is passionate about helping teams build great products and has led teams of business analysts in delivering value to both customers and colleagues at work using best Agile requirement management practices.
Oluwabori's 2018 Presentations:
Using Systems Thinking Approach to Deliver Business Value


Friday, November 9, 2018 (10:55 am – 11:40 am)