10:55 am – 11:40 am | Presentation | Room: Grand Oaks G
Manufacturing Operational Excellence Through BPM
Presented by: Amit Chauhan

Problem Statement:
A Manufacturing company had one of the best industry ERP, qualified and experienced professionals for more than 10 years of minimum association with the company, faced lots of challenges not only related to production & shipping of the product but managing ethical and compliance issues as well.
The Solution Approach:
A BPM Approach integrated with Business Intelligence and Artificial Intelligence using Chat Bot, the solution was designed to the manufacturing company to real-time monitor the operational performance, conduct predictive analysis for the upcoming performance, order status. Also, helped the organization to manage ethical practices by resolving "Ghost Employees" related serious financial and compliance challenges. Q3edge BPm model "Strategy to Execution Path (STEP)(TM)" helped to build the solution using:
BPM Architecture
Business Intelligence
Artificial Intelligence for BOT
Simulation and Optimization
Learning Objectives:
BPM Life Cycle in Manufacturing
BPM Integration with BI and AI
Improve Compliance Score
Event Trail(s)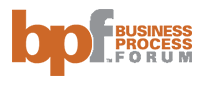 Speaker(s)

Amit Chauhan
Director
Q3edge Consulting Pvt Ltd
Amit Chauhan delivers BPM education and assignments, bringing to them 20 years of process and management Consulting experience. Amit is the founder member of BPM Asia Conference and CEO of Q3edge Consulting Pvt. Ltd. Amit is a global speaker, consultant and corporate trainer for BPM practices. Having worked in India, USA, Germany, France, Italy, and Saudi Arabia, Amit has experience and knowledge of diverse culture, industry and organization type.
Amit is a master black belt in LEAN and Six Sigma and Certified Business Process Management Professional. He is a Lead Assessor for EFQM and certified Assessment Team Member of CMMI. He is an MBA graduate and worked with the companies in various industries like Software, Insurance, Healthcare, Telecom, and Manufacturing.
Amit's 2018 Presentations:
Manufacturing Operational Excellence Through BPM


Friday, November 9, 2018 (10:55 am – 11:40 am)